A vegan diet can be very healthy, but due to its restrictive nature also has the potential to be nutritionally incomplete, meaning that certain nutrient deficiencies are possible.  Whether you follow a vegan diet for health, ethical or other reasons, it is essential to understand the possible lack of certain vitamins and minerals in the diet and compensate for them to avoid deficiencies.
What does a vegan diet involve?
A vegan diet is a more extreme form of vegetarianism, where not only is no meat consumed, but also no animal derived products.  This means that foods such as eggs, dairy products and any processed products that contain derivatives of these or other animal products are avoided.
When followed correctly, the diet can be a healthy balanced one based on vegetables, legumes, vegetable derived protein, fruit and grains.
What nutrients are at risk?
Due to the exclusion of key food groups a vegan diet may be deficient in the following nutrients (see below), and steps should be taken to make sure that these are obtained from appropriate sources.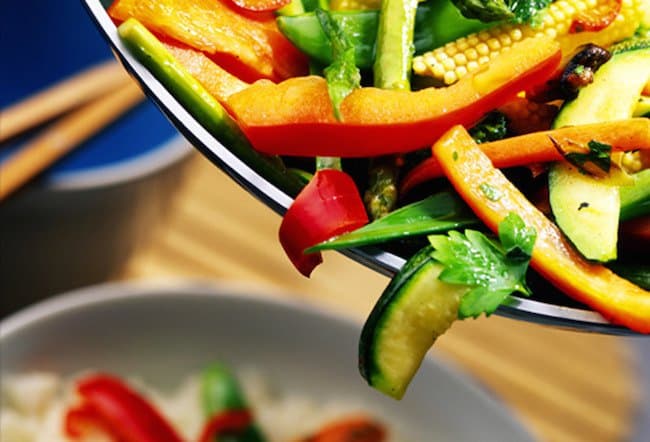 It is a good idea for those starting a vegan diet to discuss their options with a dietician or their doctor to make sure they are following a balanced diet and to have blood tests done after some time following the diet to ensure they are meeting their nutritional requirements.
Calcium and Vitamin D
Due to the lack of dairy products in the vegan diet, these two nutrients, which are essential for strong bones and teeth and to prevent diseases such as osteoporosis in later life, are at risk of deficiency.
For those following a vegan diet, calcium and vitamin D can be obtained through other sources such as fortified milk substitutes such as soy, rice and oat milks, sesame seeds and tahini, fortified breads, dried fruits, vitamin D fortified spreads and tofu that has been set in calcium.
See also: 10 ways to get calcium without dairy
Vitamin D can also be made in the body, but requires a certain amount of UV expose to take place.  This is not normally an issue in temperate climates, but may be of concern in countries that experience very little sun or in individuals that spend the majority of the day indoors.
Vitamin D and calcium supplements may be required if sufficient quantities cannot be obtained through food, but this should be discussed with a health professional.
Iron
As vegans avoid all meat products, their sources of iron are limited.  Iron is important in the body for the manufacture of red blood cells and a deficiency can produce symptoms of tiredness and lethargy.  Iron deficiency is particularly common in women who are menstruating and this group should pay particular attention to ensure adequate intake.
Iron is present in plant based foods, however the body does not absorb this as readily as it does from animal sources.  Legumes, whole meal bread, fortified cereals, nuts, dried fruit and green leafy vegetables such as spinach and okra are all high in iron, but more of these foods will need to be consumed to obtain the amount the body needs than from meat.
Vitamin C is thought to increase the uptake of plant based iron, so a glass of orange juice or a piece of fruit with an iron containing food is a good way to get the maximum amount of iron from the meal.
Supplementation is also an option, particularly for those with higher needs.
Vitamin B12
This vitamin, which is essential for a healthy nervous system, can only be obtained from animal derived foods; therefore deficiency is common in vegans.  Fortified sources such as breakfast cereals, bread, soy milk and yeast extract spreads are possible sources for vegans, but supplementation is often required.
Omega-3 fatty acids
Although not as essential as some of the above nutrients, omega-3 fats are thought to help prevent the risk of heart disease and it is recommended that they are included as part of a healthy diet.  This poses a problem for vegans as the main source of these types of fats is oily fish.
Alternative sources include linseed, walnut, rapeseed and soya bean oil and other soya based products such as tofu.  However the quantities found in these sources are much lower than in oil fish.
Protein
Protein is a key macronutrient that is essential in the body for numerous processes and certain proteins need to be consumed through our diets as they cannot be manufactured in the body.
Eliminating meat, fish, poultry, eggs and dairy means that vegans need to find alternative sources of protein to meet their needs.
See also: What to eat on a high protein diet
Good plant based sources include tofu, legumes such as chickpeas, lentils, dried peas and beans, nuts, nut spreads, rice, whole wheat bread and flour, and to a certain extent vegetables such as kale and potatoes.