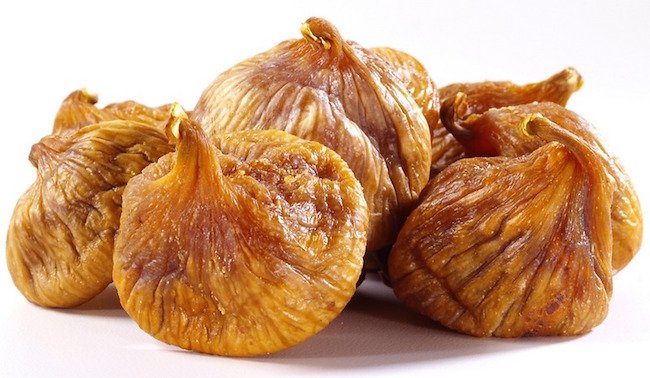 Calcium is an essential mineral in the body and is required for numerous functions, including building and maintaining strong bones and teeth, clotting blood, regulating heart beat and muscle contraction, stimulating hormone release and sending nerve signals.
Calcium is of great importance in the prevention of osteoporosis, particularly in women who are most at risk of this disease as they age. There has also been some suggestion that calcium may help to minimize insulin resistance and may even be beneficial for weight loss.
Obtaining calcium from our diet is essential to maintain sufficient levels in the body. Dairy products are generally the most common and well known sources of calcium; however, for those who avoid dairy for medical, dietary or ethical reasons, calcium must be obtained from other sources.
Other dietary sources of calcium tend to have lower levels than dairy products and so must be consumed in greater amounts to achieve the recommended daily intake of calcium.
Research suggests that obtaining the necessary dietary calcium without dairy, whilst still meeting requirements for all other nutrients in children is very difficult and fortified foods or supplements may be needed in this case.
How much calcium do we need?
The amount of calcium needed varies at different stages in life. The RDA, (Recommended Daily Allowance) is:
For adults aged 19-50 years is 1000mg per day, which remains the same for men until the age of 70. Women aged 50 to 70 require 1200mg per day, whilst both male and females need 1200mg after the age of 70.
How much calcium is in dairy products?
To give an idea of how many serves of dairy products or calcium containing alternatives that need to be consumed to achieve these RDAs, here are the calcium content of some common milk based products.
An eight ounce glass of milk contains 300mg
Six ounces of yogurt has 300mg
2 ounces of Swiss cheese has 530mg
Calcium containing non-dairy alternatives
Soy milk
Soy milk and products such as yogurts are a great alternative for those avoiding milk products for medical reasons and some people even prefer the tastes. It is essential to choose a product that has been fortified with calcium as although there is naturally occurring calcium in these products they also contain compounds that inhibit its absorption in the body, hence more calcium is needed.
One cup of fortified soy milk contains around 300mg of calcium and so is comparable to cow's milk.
Tofu
Firm tofu that is set in calcium sulphate is a good source of calcium particularly for vegetarians and vegans. Half a cup of tofu contains roughly 250mg of calcium, although this tends to vary with different brands. Tofu is a versatile ingredient that can be used in both sweet and savory dishes as a healthy alternative to meat.
Fortified products
Food manufacturers now commonly add calcium to foods where it is not normally present in large quantities, making it even easier to get your daily requirements without dairy. Bread, flour, cereals and orange juice are all common products to be fortified and will usually have an obvious label telling you that this has been done.
A glass of fortified orange juice can contain up to 500mg of calcium, and so is an excellent way to boost your intake.
Green Leafy Veg
Vegetables such as spinach, collards, kale, pak-choi and broccoli are all good sources of calcium, although the level of absorption of calcium is thought to vary between different vegetables. Collards have the highest calcium level 180mg for half a cup of cooked greens, while spinach offers around 140mg for the same amount, although it has been suggested that as little as 5% of this may be absorbed into the body.
Broccoli contains less calcium, however as it is more easily absorbed it may in fact be a better way to get calcium in the diet.
Almonds
Nuts such as almonds contain around 40mg of calcium for 15 nuts. Although you would need to eat a lot to reach the RDA, as part of a diet that contains other sources of calcium, almonds can contribute to your total calcium intake and also provide other healthy substances such as unsaturated fats and fiber. (See also: Best nuts and seeds)
Sesame Seeds
These little seeds contain around 88mg of calcium per tablespoon and are easy to add to your diet. Try sprinkling them on salad or choose breads that contain these seeds and you can add calcium to your diet effortlessly.
Canned fish with bones
Canned salmon or other fish with bones are good sources of calcium for those who eat animal products. Three ounces of canned pink salmon contains around 180mg of calcium, but it is important to remember that most of this is found in the bones of the fish, so you need to eat these as well to get all the calcium.
Peas and Beans
Canned or cooked dried beans or peas also have relatively high calcium content and have the added bonus of being a good source of protein and fiber, especially for vegetarians and vegans.
Half a cup of cooked cowpeas will give you around 105mg of calcium, whilst the same amount of canned white beans will provide about 96mg.
Dried Figs
A cup of dried figs provides around 300mg of calcium. As with almonds, you may not want to eat such large amounts daily, however, in combination with other calcium rich foods these can make a valuable contribution to the diet.
Blackstrap Molasses
Although this may seem an unlikely source of calcium in the diet, blackstrap molasses provide about 130 to 170mg per tablespoon. To incorporate this into your diet, try using it as a sweetener in baking, or try it as an ingredient in marinades for meat.
References used in this article