Having low energy at some point in the day can seem like a hurdle to get through without a jolt of caffeine. While drinking a moderate serving of caffeine, like from coffee or tea, may offer some health benefits, larger amounts of sugar and caffeine found in most energy drinks can leave you feeling even more sluggish a few hours later.
There are other ways that can help keep you feeling energized all day.
Take mini exercise breaks
While the health benefits of exercise are well known, the benefit of limiting total sitting time throughout the day has also been shown in recent research important for lowering disease risk.
If you are finding yourself in an energy slump at work, get up and move your body for not only your health but also to help boost your energy levels.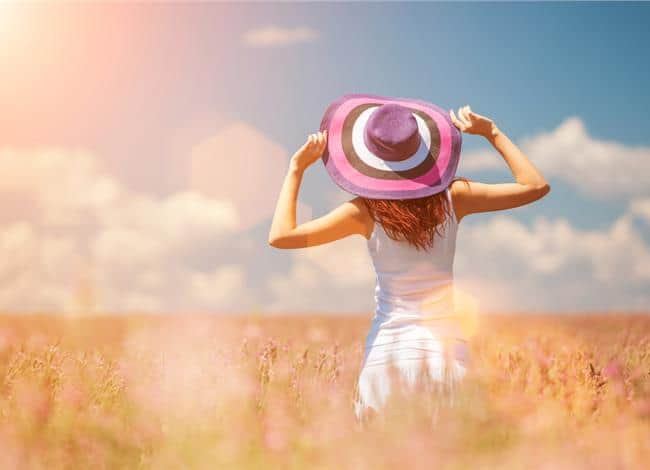 Just breaking up the monotony of looking at a screen all day can help boost energy, and getting your blood pumping and muscles working can also help make you feel more alert.
Ideally, throughout your day every 30-60 minutes take a couple of minutes to do some stretching, walking or resistance or other type of exercise.
Even if you feel like you're too tired to do some exercise, go anyway. Chances are you will feel more energized afterwards and won't regret it. Taking a mini exercise break can also mean once you get back to your work you can focus better and use your time more efficiently.
Drink some water
Being even slightly dehydrated may hamper the brain's ability to focus and can increase feelings of lethargy. Drinking adequate water throughout the day can help keep you hydrated and may help you feel more energized.
How much water do you need? Fluid needs vary, but in general 9-13 cups of water per day are recommended for adults. You can also gauge your hydration status by checking urine color; if your urine is pale yellow to clear throughout the day that generally means you are well hydrated.
Put in citrus, berries, cucumber, lemon or fresh herbs into your water for some extra natural flavor, antioxidants, vitamins and minerals. Avoid reaching for sugary beverages, as this won't help keep your energy levels stable throughout the day.
Keep blood sugar stable with pairing protein, fat and fiber
What you eat can have a direct impact on your energy levels, especially breakfast. Pairing a fiber and protein source can help stabilize blood sugar levels so blood sugar and insulin levels don't spike after a meal.
Instead of just eating a bagel or donut for breakfast, eat a combination of a fiber source like whole grains, fruits, and vegetables paired with dairy, nut butter, avocado, coconut oil, beans or eggs.
Eating nutrient dense foods can also help ensure your body is getting the appropriate building blocks necessary for adequate energy levels.
For example, dietary iron is needed for healthy red blood cells to deliver oxygen to cells, B vitamins are needed for breaking down carbohydrates and fats for fuel. Avoid the temptation to eat something really sugary or heavy as that can make you even more tired.
Take a power nap
There may be a reason naps can be referred to as power naps. A nap for even 15-20 minutes may help you feel more alert and refreshed without affecting your ability to fall asleep later at night.
Lack of sleep can be a common cause for feelings of low energy throughout the day, and a power nap may help offset that. Sleeping for 30-60 minutes can have an added benefit for helping your brain function for making decisions and improving creativity.
A power nap may be the most impactful option for people who are moving around most of the day and sitting.
Get some fresh air
If you are stuck inside for most the day, getting fresh air and some rays of sunshine can really help perk up your energy levels are reset your mindset.
Don't overlook this simple energizing solution; getting some time outside and away from artificial lighting can help you feel more energized. An even more energizing solution is combining getting fresh air and exercise.
Conclusion
Keeping energy levels stable throughout the day can be challenging, but there are simple, healthy ways to help your energy levels stay constant.
Breaking up your time if sitting can help boost your energy levels, even if it's only moving for a minute or two at a time. Throughout the day, take stretch, walk, core work or other exercise breaks.
Drinking adequate water throughout the day can also keep energy levels stable. If you are dehydrated, that increase feeling of lethargy and lower the brain's ability to focus. Taking a power nap of even 15-20 minutes can help restore energy levels up until bedtime.
Eating meals and snacks that provide fiber, protein and healthy fats can help keep blood sugar levels stable which will help keep energy constant throughout the day. Avoid foods high in sugar.
References used in this article