There is often a lot of confusion surrounding the benefits or damaging effects on health that soy may have.  Numerous studies have been done, investigating the effects of soy on various aspects of health and the human body, but many of these studies have produced contradictory results or are based in Asian populations, where the intake of soy is different to that of the Western world.
In recent times the benefits of soy have been brought into question and possible safety issues have been discussed in the media, leaving even further confusion as to whether we should be consuming soy, how much we should be consuming and if it is in fact in any way beneficial to our health.
What is soy?
Soy is a plant that originated in Southeast Asia and has been found as a common part of the Asian diet for centuries, however, since its introduction to Europe in the 1700s it has grown in popularity and availability in the western world.
Soy is a good source of protein and is considered an excellent substitute for dairy products and as an alternative protein source for vegans, vegetarians and those with lactose intolerance.  It is commonly found in numerous different forms, including soy beans, soy flour, tempeh, tofu, soy milk and yogurt, soy hot dogs, miso, soy cheese and even soy noodles.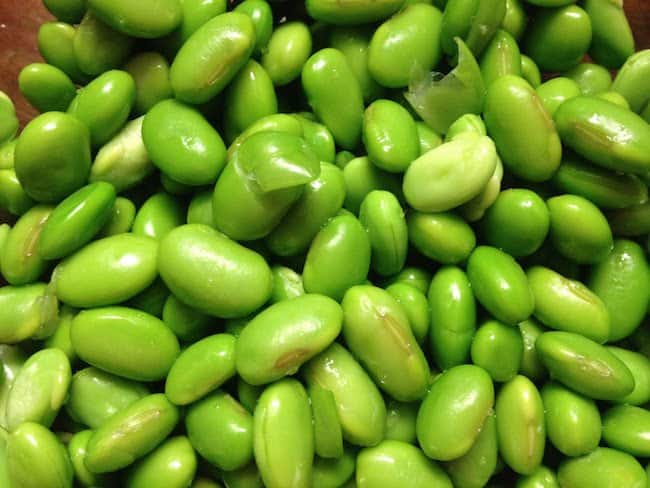 Soy is rich in isoflavones, compounds which are thought to have health benefits, as well as protein and fiber.  It is also low in fat and reasonably low in calories in some of its forms making it an ideal food to replace meat for those watching their weight or for vegetarians.
What are the benefits of soy?
Research suggests that soy may have benefits in the prevention and treatment of a number of conditions, however, in some cases discrepancies between studies means that further research is needed to obtain more definitive conclusions.
It is also important to take into consideration the difference in the forms of soy that are eaten throughout the world.  In Asian countries, where much of the population based research into soy consumption and health takes place, soy tends to be consumed in less processed forms.
The soy consumed by the western world is often more processed, which may be the reason that the evidence regarding soy intake and health in different populations can vary so greatly.
General health
Soy is a good source of lean protein which contains eight essential amino acids required by the body, making it an important protein source for vegetarians and a viable alternative for meat eaters too.  It is also a good source of unsaturated fats and contains important B vitamins, iron and antioxidants.
Heart Disease
Some studies have suggested that consumption of soy protein may act to lower the levels of 'bad' LDL cholesterol in the blood, and thus contribute to a lower risk of heart disease.  This theory is mainly based on studies of Asian populations, who tend to have lower incidence of heart disease and also consume larger amounts of soy protein than Western populations, usually replacing meat in the diet.
The evidence is strong enough that the U.S. Food and Drug Administration have given permission for manufacturers of soy products to add heart health messages to their packaging and it is in general considered that in conjunction with a low saturated fat diet, soy may help to reduce cholesterol levels.
The American Heart Association has also made recommendations according to this evidence, suggesting that 25 grams of soy protein should consumed per day as part of a diet that is low in saturated fat and cholesterol.
Osteoporosis
Some studies have suggested that consumption of soy protein, particularly in women coming up to the age of menopause can help increase bone density and reduce risk of osteoporosis.  However, this theory is also contradicted in a number of studies and further research is needed to validate the idea.
See also: How to get stronger bones
Menopause
Soy protein intake is thought to reduce the incidence of some of the symptoms of menopause, such as hot flashes and night sweats.  Once again there have been mixed results in studies, however, the best association between soy intake and reduction in menopause symptoms seems to be when a minimum of 15mg of a particular soy isoflavone, known as genistein is consumed per day.
Cancer
One of the most controversial areas in regards to soy consumption is the effect that is may have on cancer risk.  Population studies have suggested that there may be a protective effect in terms of some hormone related cancers, for example breast, prostate and uterine.
However, once again the evidence is mixed and it is difficult to conclude from the information available if there is a clear protective effect, how much soy needs to be consumed to get it, and when in life it is beneficial to consume the soy.
Are there any health drawbacks?
There has been a number of 'soy scares' brought to light by the media over the years, including suggestion that soy consumption can affect fertility, may produce female characteristics in men, and can cause thyroid suppression.
However, there is little evidence to support these theories and soy is generally considered to be safe.  Numerous reviews of the evidence regarding soy and health have concluded that whilst further investigation is needed into just what the health benefits are, it is generally agreed that there are no real dangers of consumption.
High soy consumption may have an effect on menstruation in women, but the effect is considered far too small to cause fertility problems and is also thought to have no effect on sperm count in males, so it is unlikely that problems conceiving are related to soy consumption.
In the case of thyroid suppression, it was suggested that the presence of substances known as goitrogens may be responsible, but in fact the amount is so low that it is unlikely to have any effect unless there is an underlying condition such as iodine deficiency that may be exacerbated.
It is generally though that people with thyroid conditions and women who are post-menopausal and have oestrogen dependent breast cancer are probably they only populations that have reason to avoid soy.
In conclusion, although further research into the exact compounds found in soy and their effect on the human body is needed to confirm or deny health benefits, there is no conclusive evidence that soy consumption has any dangerous side effects.
More research is also needed into the effect of soy consumption on the body in conjunction with other foods and also into the more processed forms of soy commonly consumed in the western world and whether these have the same effects as the more traditional forms.
References used in this article