If you travel to a different country and go to a super market, you may notice that eggs are stored differently than you are used to.  Most countries actually do not refrigerate their eggs.  According to NPR The Salt, the US, Japan, Australia and Scandinavia are in the minority for keeping eggs refrigerated.  Both options can be considered safe, as both storage techniques have food safety practices in place.
When eggs are refrigerated like in the US, they should stay refrigerated.  The American Egg Board (1) suggests refrigerated shell eggs can stay good 4-5 weeks past their pack date or about 3 weeks after purchase.
However, what if you leave eggs out at room temperature; how long can they stay unrefrigerated?
The answer to this question has some gray area, as many factors can affect how long eggs can last.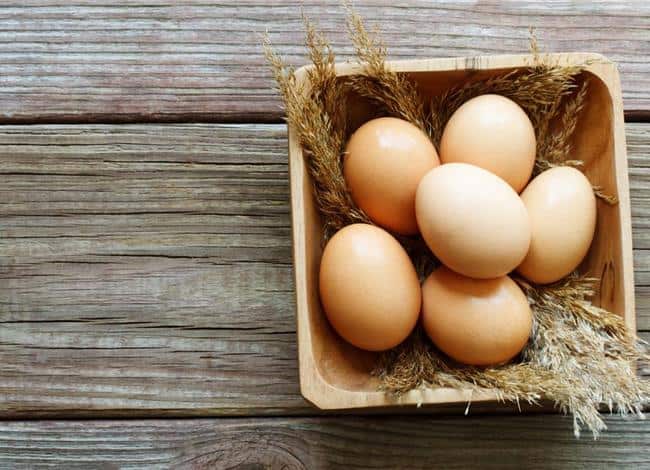 Most recommendations for leaving eggs at room temperature suggest eggs could be left out up to a day, but this can vary.
See Also:
Why do some countries store eggs unrefrigerated?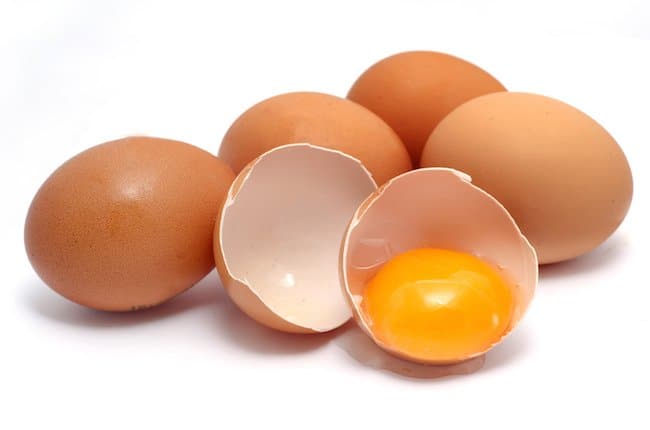 The main food safety concern with eggs is risk for Salmonella contamination.  To lower risk for salmonella contamination, in the 1970's the USDA required all egg producers to wash chicken eggs.
While this process helps wash away immediate bacteria, it also washes away a protective layer around the egg that can increase susceptibility for bacteria contamination in the future.
For further protection, egg producers spray an oil layer around the egg to add protection and refrigerate eggs to lower growth of bacteria (2).
Countries who don't wash eggs have different methods in place to protect from Salmonella bacteria.  Instead of washing eggs and refrigerating them, chickens that lay eggs are vaccinated against Salmonella.  This vaccination translates as protection to the eggs as well.
Therefore, if you purchase eggs in a country that refrigerates eggs, they should be kept in refrigeration to slow any growth of bacteria.
How long can eggs be unrefrigerated?
In general, keeping potentially hazardous foods, like raw or cooked eggs, at room temperature for a few hours is considered to be safe.
Anything longer than that could increase risk for potential bacteria growth.  While shelled eggs have some protection against bacteria, they can still be susceptible to bacteria growth if left out at room temperature.
If you leave your shelled eggs out at room temperature more than a few hours, they will most likely be ok.
However, if you are immune compromised or have other medical conditions, it may be beneficial to follow strict rules with food safety practices.
According to co-founder of Food52 Amanda Hesser (3), you shouldn't leave eggs unrefrigerated for more than a day.  If it's less than a day, that should be ok to still use.  Just keep in mind the longer eggs are left out the greater the risk for bacteria growth.  You should always use your personal discretion.
If the eggs smell, look or feel different, when in doubt throw them out.  Even eggs that look clean could be contaminated with bacteria, but if anything seems different to you about the eggs err on the safe side.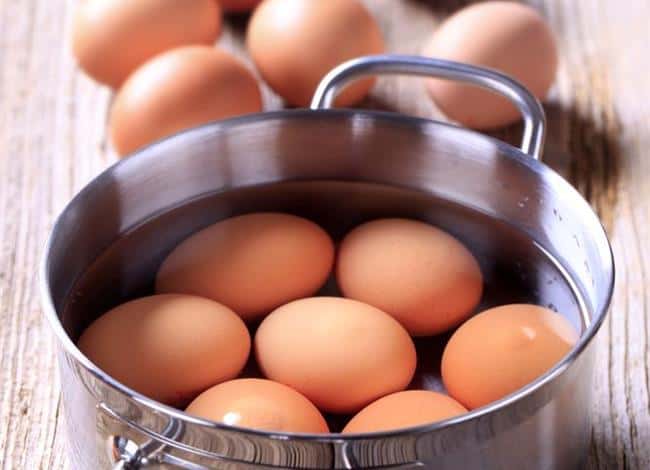 Another test Hesser suggests you can do to an egg to determine freshness is to put it in a bowl of water.
If the egg floats, that means it is past its prime and the air sack in the egg is large.  If the egg sinks, it is most likely a fresher egg.
Keep in mind this test can't determine the bacteria content of an egg, but it can help determine how fresh the egg is.
If your eggs come from a country that follows safety practices that do not require refrigeration, it is not necessary to refrigerate your eggs.
However, in the Unites States, eggs should come from sources that have proper refrigeration of eggs.
Store eggs IN the refrigerator
Foods that need to be refrigerated should be at a temperature under 40° Fahrenheit.  Keeping eggs in their carton inside the refrigerator instead of on the door can help ensure they are being kept at the proper temperature.
If you keep eggs on the door of a refrigerator, the temperature can fluctuate more from opening and closing the refrigerator.
So, even if you have a specific place to keep eggs built in on your refrigerator door, it is better to store them in the refrigerator.
What is the concern with consuming eggs left out of the refrigerator?
The FDA (4) estimates about 79,000 cases of Salmonella contamination happen every year from eggs.  Proper storage and preparation of eggs help lower risk for foodborne illness from eggs.
When you have eggs at home, leaving eggs out of the refrigerator can increase risk for bacteria growth because bacteria grow rapidly between 40-140° F.
Leaving eggs out of the refrigerator does not mean eggs will automatically have Salmonella contamination; it just increases risk.  You could leave eggs out of the refrigerator for a day and they may be fine but they may not.
Conclusion
Eggs produced in the US should be refrigerated to lower risk for bacteria contamination.  Other countries may not refrigerate their eggs, but they have different safety measures in place to lower contamination risk.
If you leave your eggs out of the refrigerator, minimize the time.  In general, leaving eggs out for a few hours is considered ok.  Anything more than that increases risk of bacteria growth.  Some websites suggest leaving eggs out of the refrigerator for up to a day could be ok, but this can potentially increase risk.  Therefore, use your personal discretion.