There are many fad diets and supplements available on the market claiming they can help with fast weight loss. However, most of these products and diet plans are gimmicks that end up lasting only a few days, and weight loss may or may not happen.
Rapid weight loss can be hard to do, but changing your diet and exercise patterns substantially can help you lose weight fast. Here are some tips to keep in mind for safe, rapid weight loss.
Cut out sugar
Many weight loss diets advocate cutting out sugar, and there is a reason for it. Cutting out added sugar is an easy target to lower your calorie intake without sacrificing other nutrients like fiber, vitamins, minerals and phytochemicals.
If you're serious about losing weight quickly, it would be advantageous to get rid of sweetened drinks (even fruit juice), candy, baked goods, etc. Even cutting out crackers, breads or other grain products can cause a rapid initial weight loss because this will increase water and glycogen weight loss.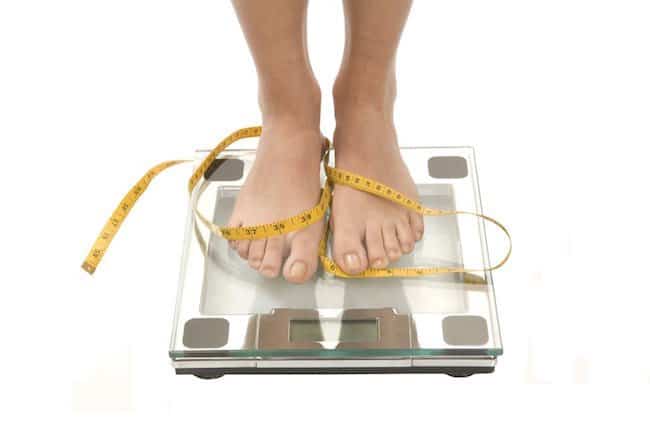 Cut out processed food
Processed food can mean a number of things, but it usually refers to anything you'd buy in a grocery store that comes in a box, bag or can and has a long list of hard to pronounce words on the ingredient list. Processed food also refers to fast food, i.e. drive thru meals.
Stick with food that is in natural form and skip foods with long ingredient labels. Some research suggests the way the body digests and metabolizes whole, unprocessed food is different than unnatural food. Humans may actually burn more calories digesting real food instead of processed food.
Watch sodium intake
Most Americans get more than the recommended amount of sodium per day. Getting too much sodium in the diet could make you feel bloated and carry extra water weight. By cutting down on processed and fast food, you can greatly reduce your sodium intake level at the same time.
This could help with rapid weight loss, as cutting down on sodium can help your body get rid of excess water weight.
Don't starve yourself
Rapidly losing weight doesn't mean you have to starve yourself. In fact, drastically cutting calories can actually slow down your metabolic rate. Fill up on low calorie, high nutrient foods that will keep you full. Examples include: fresh fruits, vegetables, whole grains, lean proteins and dairy (or dairy alternatives).
Keep in mind healthy fats are important for overall health and weight loss; healthy fat sources shouldn't be avoided when trying to lose weight. Healthy fat sources include nuts, seeds, avocados, olive oil, coconut oil or real butter.
Filling up on healthy foods that will keep you satisfied can help keep you losing weight in the long run and nourish your body with adequate vitamins, minerals, fiber and phytochemicals.
Increase the exercise duration
If you want your weight loss to be fat loss instead of muscle mass, make sure you're exercising and modifying your diet when trying to lose weight fast. Bump up your exercise amount, whatever level you're at. This could be exercising for 10-15 minutes longer than normal or exercising 1-2 days of the week more than you normally do.
Don't try to drastically increase your exercise, as this probably won't last long term and you can increase risk of injuring yourself.
Vary your intensity
Along with increasing exercise time, try adding some variety to your exercise when trying to lose weight rapidly. There are benefits to both moderate and vigorous intensity exercise, and doing some of both can help shed fat.
Add in strength training to keep your lean mass strong, and if you already strength train bump up your weights you use. Also, find new exercises you can try to work your muscles in a different way.
Get adequate sleep
When trying to lose weight, there are important lifestyle factors to adjust besides just diet and exercise. Sleep patterns, stress levels and mental health are some other areas that can have an impact on body weight. Getting adequate sleep at night can help your body's metabolism stay high and may help keep insulin levels regulated.
Don't overlook this important step when setting your goals for losing weight.
Conclusion
Rapid weight loss doesn't have to mean you take an expensive supplement or have to do a crazy fad diet. You also need to be realistic; it's pretty hard to lose a lot of weight in a short amount of time. However, there are some practical tips you can practice when trying to shed weight quickly.
Cutting out sugar, processed food and extra sodium is one of the first things you should do. Extra sugar is empty calories that stimulate insulin to be released, and getting too much sodium can increase water retention and bloating.
Focus on eating natural foods in their real form instead of altered in a package. Fill up on foods that are high in fiber, nutrients and balance protein and healthy fats to make sure you're getting adequate nutrients.
Increasing and varying your exercise is important for weight loss and for making sure you are losing fat mass and not mostly lean tissue. Also focus on getting adequate sleep, as being sleep deprived can influence your hunger and your metabolic rate.