How fast you can lose weight is dependent on many things, some that are within your control and some that are not.  Genetics and age are things that you can't control for weight loss, but lifestyle habits like eating habits, exercise, sleep and maintaining healthy stress levels have a big role in influencing body weight.
How fast you can lose weight is dependent on how much you want to change these lifestyle habits.  Unfortunately it's not possible to tell you how fast you will be able to lose 80 pounds- only estimations for weight loss based on how much you exercise and eat.
Most health experts suggest slow, steady weight loss may be more manageable than shorter more drastic weight loss.
The best approach for weight loss that will stay off is making changes you will stick with for the long term.  Most people may not stick with extreme changes long term.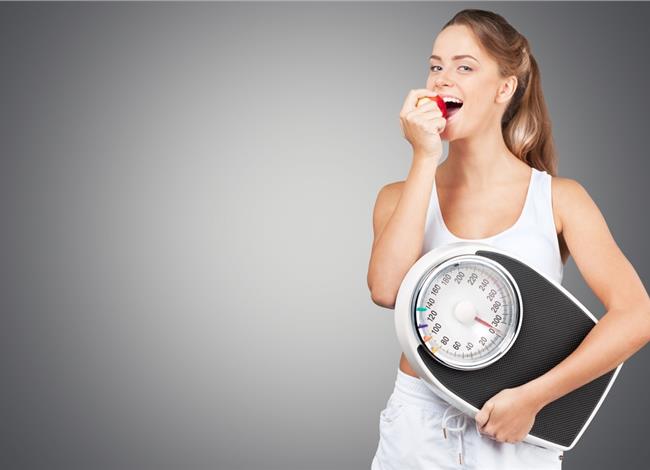 Aiming for weight loss of 1-2 pounds per week is generally recommended.  So, to lose 80 pounds at this rate would take about 10 months.
How fast you can lose 80 pounds will vary; it may take as little as a few months to over a year.  There are weight loss programs and calculations that will factor in your basal metabolic rate, activity factor and estimated calorie requirement for weight loss.
While these tools may help for some people, some can get stagnant throughout weight loss if just using estimated calorie equations.
It's always recommended to speak with your healthcare team before starting an exercise plan or starting a weight loss program.  If you are on any medication, make sure you consult with your doctor before taking any supplements.
Eat foods that keep you full and provide nutrients
A big hindrance for extreme weight loss is being on a very low calorie diet.  It's not recommended to eat less than 1,000- 800 calories per day unless under the guidance of a physician.
Some weight loss programs and diets suggest severe restriction for weight loss.  Doing so may cause weight loss, but it could come right back after normalizing your diet.
Instead, focus on eating healthy, nutrient dense foods that give you sustained energy long term.
Eating a diet high in fiber from natural foods like fruits, vegetables, oats, legumes, nuts, etc. can help provide your body with energy without sending your blood sugar crashing.
Pairing other foods higher in healthy fats and proteins can help balance blood sugar levels for sustained energy without stimulating extra release of insulin.
Reach for nutrient dense foods instead of packaged, low calorie foods high in artificial ingredients.  Focus on fueling your body appropriately instead of depriving it as much as possible.
Exercise smartly
It's no surprise exercise is one of the biggest ways to increase your calorie burn.  Increasing calorie burn can help shift your body to use energy sources, ideally fat, for fuel.
Aerobic exercise like walking, jogging, swimming and cycling can provide many health benefits in addition to weight loss.
However, you need to do a significant amount of exercise in order for weight loss to be significant.  This means you will probably have to do more than the general recommended amount of exercise.
A 2014 review (1) concluded aerobic exercise can help with significant weight loss if it is done in a high amount.
This doesn't mean you can only lose weight if you exercise all day.  The results from this review suggest weight loss is possible with general exercise recommendations, but it may take longer if you stay at that level.
Remember, exercise should be increased gradually and tailored individually for your health and medical history.
What if you don't have time for long exercise sessions?  Can you still encourage fast weight loss?
According to a 2008 study (2), doing high intensity interval training (HIIT) three times a week helped study participants lose more fat compared to others who did the same amount of exercise at a moderate level.
This suggests incorporating some higher intensity training for shorter duration could be beneficial for weight loss.
Resistance exercise can also help preserve muscle mass during weight loss, and according to a 2012 study (3) resistance exercise can also significantly help improve insulin sensitivity.
The bottom line with exercise is to get a variety.  Aerobic exercise is beneficial for weight loss, but adding in some high intensity workouts and resistance training can also be beneficial for encouraging fast weight loss.
The key is to be smart with your exercise program and do something you can maintain long term and with the guidance of a health expert.
What to avoid
Unless under the guidance of a physician, avoid very low calorie diets.  These diets can promote weight loss but can also interfere with other body systems.  They can also lower metabolism which can be problematic when you eat more food after this type of diet.
Avoid any weight loss program that tells you can eat anything you want and still lose weight without having to exercise.
This is simply not true and is a weight loss gimmick.  Successful weight loss takes discipline and consistency.
With these two keys and determination to shift to healthier lifestyle habits, weight loss can be successful.
Conclusion: How fast can you lose it?
How fast you can lose 80 pounds, or any amount of weight, can be different for everyone.  A general guideline of losing 1-2 pounds per week is usually recommended, but you could lose more or less than this.
Changing lifestyle habits, like food intake and exercise are usually the main focuses of weight loss because these are things we can control.
Instead of looking to deprive yourself as much as possible, focus on fueling your body with high nutrient foods.  Most of these foods like fruits, vegetables, legumes and whole grains are naturally lower in calories and higher in fiber.
Paired with healthy sources of protein and fat, you can feel satisfied while providing your body with sustained energy.
Exercise with variety; there is benefits for aerobic, high intensity and resistance exercise for weight loss.  If you are at a weight loss plateau, try mixing up your exercise, bumping up the time or intensity of exercise.