Butter has been labelled a "bad" food in the world of nutrition for many years because it is high in saturated fat.  A diet high in saturated fat can increase risk for cardiovascular disease.  However, not all butter replacements are healthier than butter.
For example, margarines or other butter substitutes made with hydrogenated oils are a source of trans fats.  Trans fats have an even more harmful effect on health than any other fat.  Replacing butter for a food source of trans fats will not be beneficial.
However, replacing some butter with natural food sources that are rich in heart healthy fats could be better for your heart.  You can enjoy a little bit of butter, but getting too much butter may not be the best for your health.
How much is too much?  The Centers for Disease Control and Prevention (CDC) recommends to limit intake of saturated fats to less than 10% of daily calories and keep trans fats consumption as low as possible.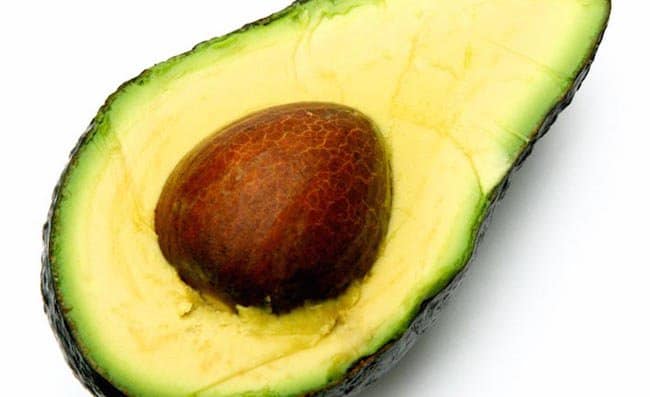 Here are some healthy, all natural replacements for butter that can be used in a variety of ways in your diet. (See also: What are healthy fats to eat)
Avocado
Avocados are naturally high in monounsaturated fats and low in saturated fats.  They have a buttery mouth feel and fairly neutral taste, making them a good substitute for butter.  The consistency of avocados is also similar to butter at room temperature.
Two tablespoons of avocado has about 1 gm of saturated fat, compared to about 14 gm in 2 tbsp of butter.  Avocados are also high in fiber, vitamin E and potassium.
Use avocados instead of butter for toast or as a spread on sandwiches instead of butter or mayonnaise.  When baking desserts, substitute mashed avocados for butter in a 1:1 ratio.  This may work best for dark desserts, like those with chocolate.
Olive Oil
Use olive oil in place of butter for spreading, sautéing, baking or when cooking savory dishes.  Like avocados, olive oil is high in monounsaturated fat and low in saturated fats.  Eating a diet high in olive oil, like the Mediterranean style diet, is associated with a lower risk of cardiovascular disease.
Replacing a liquid oil for a solid fat when baking may not always turn out the same.  Sometimes you may need to use a mixture of butter and olive oil instead of replacing all the butter for olive oil.  Check this olive oil conversion chart for replacing olive oil for butter when baking to make sure the ratios are correct.
In general, you may have to use less of the oil when replacing butter because it is a liquid.  It may also make baked goods denser.  However, once you find the right balance of ratios between olive oil and butter, it can be an easy heart healthy substitution.
Fruit purees
Another baking substitution for butter when baking could be fruit purees.  You could use pureed bananas, prunes or unsweetened applesauce in a 1:1 ratio for butter.  Fruit purees will keep the moisture in the recipe, and no one will probably be able to tell there is no butter.
If you are unsure how it will affect the taste of a recipe when using any replacements for butter, start by substituting ½ of the butter.
A bonus for using fruit purees instead of butter when baking is that you can also cut down on the added sugar in the recipe because the fruit purees add a natural sweetness.  Using fruit purees instead of butter will also increase fiber content.
Organic benefit?
A 2013 study from PLOS One concluded organic milk had 25% less omega 6 and 62% more omega 3 fatty acids compared to conventional milk.  Most Americans get too much omega 6 and not enough omega 3 fatty acids in the diet.  The consequence of this is that it increases inflammation in the body and can increase risk for various chronic diseases.
Based on the results of this study, it appears that drinking organic milk compared to conventional milk can give additional health benefit of being higher in omega 3's.  Could this mean organic butter is higher in omega 3's than conventional butter?
It may be too soon to say and more research is needed to verify this.  However, it may be logical to conclude that organic butter may be higher in omega 3's and could have health benefit over conventional butter. (See also: Is organic food better for you?)
Conclusion
Some easy targets to replacing butter in the diet is in baking or cooking.  Replacing butter with avocado, olive oil or fruit purees can lower the saturated fat content without sacrificing any flavor or texture.
Most government health agencies recommend limiting saturated fat to 10% of calories per day.  Since butter is high in saturated fat, replacing it with substitutes that are high in monounsaturated and low in saturated fats could be heart healthy.
Organic butter may provide greater health benefits to conventional butter, but more research is needed.
References used in this article