The main reason that most people gain weight is due to eating too much.  If you take in more calories than you burn both in everyday activities and in exercise on a regular basis, you will generally gain weight over time.  Therefore it stands to reason that by eating less, you will lose weight.
This can be true in many cases, where simply cutting down on snacks or reducing portion sizes of meals can be enough to put you into negative calories balance and cause weight loss.
However, in some cases, eating less may not be enough to achieve the weight loss you desire, and in fact may even lead to weight gain.  Here are some things to look at when cutting down the amount you eat just isn't getting results.
Energy density
While eating smaller quantities is beneficial for weight loss, it is also important to consider the type of foods you eat.  Not all foods are created equal when it comes to calories, so to reduce your calorie intake further it may be necessary to look at the composition of what you are consuming.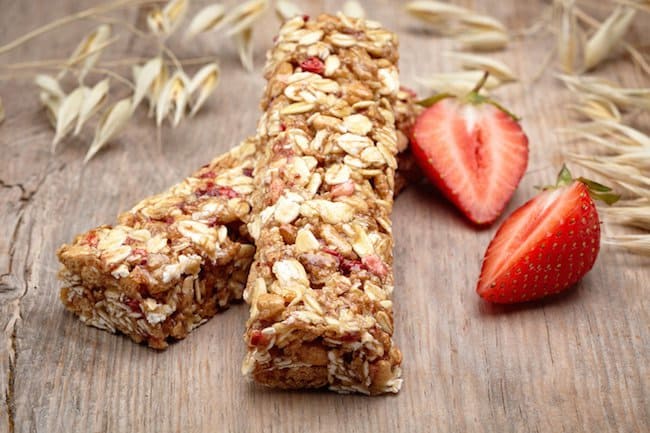 Of the four main macronutrients, fat, carbohydrate, protein and alcohol, of which most foods are composed, fat contains the largest amount of calories per gram with 9 calories, alcohol is second with 7 and carbohydrate and protein have the equal lowest with only 4 calories per gram.
Therefore it makes sense that if your diet is high in fat, even healthy types, you will be consuming more calories that may prevent weight loss.
The amount of water in food is also important.  Fruit and vegetables contain a high percentage of water, and so are less energy dense, containing less calories than protein, carbohydrate or fat base food.
For this reason, it may be helpful to rearrange the proportion of foods on your plate to help initiate weight loss.  Fill most of your plate with low energy density foods such as vegetables (starchy ones are higher in energy), and reduce portions of protein, carbs and fat.
This may even result in you eating more than you did previously, but because the majority is lower in calories, your overall calorie intake will be reduced.
We all know someone that appears to eat huge amounts of food and never gain weight.  This could be due to a lucky genetic makeup, or it could be that they are choosing their food wisely for maximum nutrition and fewer calories by selecting less energy dense foods.
Types of food
Remember that although reducing the amount you eat may help with weight loss, eating certain types of food have been associated with reducing body fat.
Olive oil for example has a large amount of calories per gram; however, a higher intake of this fat has been associated with weight loss in certain groups.  It is therefore important to remember that weight loss is not all about the calories, but also the type of foods you eat.
Hidden calories
Eating less may not be enough to lose weight if you are consuming a lot of hidden calories or adding a lot of calories onto your meal.  Adding condiments such as butter, margarine, salad dressings, mayonnaise, jam, honey or sauces all add calories to your meal.
Many foods may also have extra calories you are not aware of, so it is important to check nutrition labels to see the exact amount of calories and the serve size that provides this.  It can be astounding how some foods that appear to be a healthy choice can really be high in calories.
To help achieve the negative energy balance required for weight loss, it may be necessary to cut back on the quantity you eat but also cut back on high calorie additions to meals and investigate the calorie content of foods and meals.
Exercise
If eating less is not achieving the weight gain you want, you may need to look for a way to increase your energy expenditure, as well as reducing the calories going into your body.  Physical activity and exercise are a great way to do this, and remember every little bit counts.  Even small bursts of incidental exercise can help burn a few more calories, so get off the bus a stop earlier and walk, or take the stairs instead of the elevator.
Establishing an exercise routine that involves at least moderate levels of physical activity for at least 30 minutes most days of the week is a good way to ensure that you burn extra calories on a regular basis.
Drinks
If you are reducing the calories you consume by eating less to lose weight, it is also important not to forget about drinks.  These can be a concentrated source of calories that can cause weight gain and should not be neglected when trying to lose weight.
Water is the best option, being calorie free and having no nutritional drawbacks.  Avoid soft drinks and juices as these are very calorie dense, and opt instead for the piece of fruit itself, which generally has far less calories and still offers the nutritional benefits of juice.
When choosing milk based drinks, always go for fat free options, avoid added sugar and limit consumption by choosing both a small size and not drinking these on a regular basis.  Coffee shop chain drinks can be especially lethal when it comes to calories.
Alcohol should also be limited, as this contains the second highest amount of calories per gram of all the macronutrients, not to mention the fact that you are more likely to eat more after a couple of drinks.  Cocktails and sugary mixers should be avoided in particular as these tend to pack a real calorie punch.
Very low calorie diets and fasting
These types of diets severely limit intake and may have the opposite effect when it comes to long term weight loss and maintenance, and should only be considered for the morbidly obese when there are other clear negative health outcomes if weight is not lost.
Firstly, restricting intake to very low levels convinces your body you are in starvation mode, slowing your metabolism right down, meaning when you do eat, you are more likely to store the calories to conserve energy.  This can cause weight gain when a normal diet is reintroduced.
Secondly, very low calorie and fasting diets are very restrictive anti-social and difficult to follow, not to mention expensive if a supplement shake program is followed or special foods are needed.  This can mean that they are not likely to be maintained in the long term and weight can quickly be regained when the diet is given up.
Such a low level of calories can also have negative side effects from small things such as bad breath to electrolyte imbalances that can affect heart function in the long term.
To sum up, eating less will often result in weight gain, however if you are finding this approach to be unsuccessful, it may be necessary to look at other parts of your diet and lifestyle (see also 50 Weight loss tips) and consider more options to increase the calories you burn and decrease the calories you take in.