A ketosis diet is very low in carbohydrates, moderate in protein and high in fat. A ketosis diet contains about 50 grams of carbohydrates daily, and general guidelines for carbohydrate intake are over 100 grams per day.
Ketosis diet is very restrictive diet and takes a lot of planning and dedication to follow. It is something similar to the Atkins diet. The ketogenic diet has been around since the 1920's. However, some question the safety of the ketogenic diet long term. There are certain health conditions the ketogenic diet is recommended for. Here's a further look at the research on weight loss, other health conditions and the ketogenic diet.
How the ketogenic diet works
The central nervous system can only use glucose as fuel. Therefore, on a very low carbohydrate diet like a ketogenic diet, the body needs to "make" carbohydrate from somewhere else because there is not enough provided from the diet. To compensate, the body breaks down fat and rearranges the fat into carbohydrate-like compounds that the central nervous system can use.
When fat is rearranged like this, the body produces something called ketones, hence the ketogenic diet. Another result of the very low carbohydrate intake of the ketogenic diet is that insulin levels are drastically lowered. Insulin brings glucose from the blood into body cells for energy, and it also promotes fat storage. Therefore, by drastically lowering the insulin production as a result of the low carbohydrate intake, fat storage drastically decreases.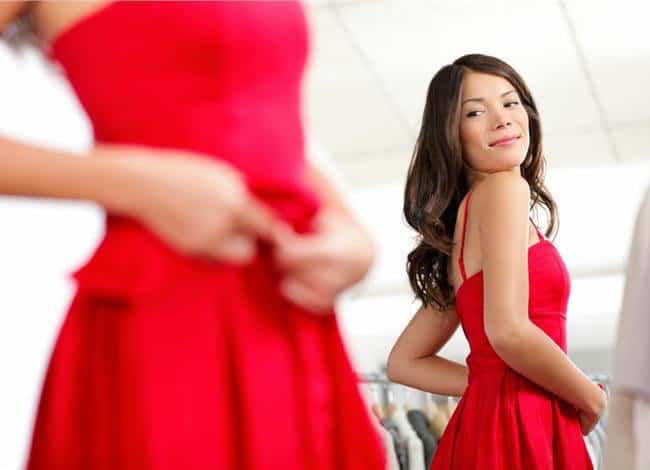 The combination of inhibited fat storage and increased fat break down from the ketogenic diet are what makes it beneficial for weight loss.
Side effects of ketogenic diet
Short term side effects from the ketogenic diet can include headache, dehydration or gastrointestinal discomfort. Long term side effects could be more severe, especially in children according to a 2005 article from Epilepsy Currents. A ketogenic diet is often a treatment option for children with epilepsy, but side effects in children can occur.
A ketogenic diet can help epilepsy, but some long term side effects in children can include osteopenia, renal stones, cardio myopathy, iron deficiency anemia, hyponatremia or increased risk for some infectious diseases.
These same side effects could also happen in adults or those who are on a ketogenic diet for weight loss. However, a 2004 study from Experimental & Clinical Cardiology examined the long term effects of a ketogenic diet in an obese population.
According to this research study, after 24 weeks on a ketogenic diet participants significantly lost weight, lowered triglycerides, cholesterol, blood glucose levels and increased the good HDL cholesterol. Researchers concluded that long term adherence to a ketogenic diet did not produce significant side effects.
Someone can go into diabetic ketacidosis if they are not producing enough insulin. A diabetic induced ketoacidsis is very dangerous and different than following a ketogenic diet. Diabetic ketoacidosis is accompanied by very high blood sugar, high ketones in the urine, confusion, fruity smelling breath and vomiting. Diabetic ketosis is very dangerous and should be treated immediately.
Weight loss
A 2013 review from the European Journal of Clinical Nutrition studied the use of ketogenic diets for weight loss and other health conditions. Researchers suggest a ketogenic diet does induce weight loss successfully.
However, some researchers suggest the weight loss is from the metabolic responses of the reduced insulin and increased fat break down. However, some researchers suggest the weight loss is only from following a low calorie diet that has high satiety.
A 2013 study from the British Journal of Nutrition compared weight loss on a ketogenic diet and a low fat diet. Researchers found that participants following a ketogenic diet had significantly more weight loss compared to the low fat group in the long term.
Epilepsy
Epilepsy is a neurological condition with multiple seizures. Following a ketogenic diet can help control symptoms of epilepsy, but the exact mechanism the ketogenic diet helps epilepsy remains unclear.
Should you go on a ketogenic diet?
Before you start a ketogenic diet, consult your doctor. There are some potential side effects of following a ketogenic diet in the short and long term. Research suggests a ketogenic diet can be beneficial for weight loss and epilepsy, but following a ketogenic is hard.
Eating out and social situations are challenging, and sticking to the strict intake of carbohydrates is hard to follow on your own. If you exercise regularly, this diet won't provide enough carbohydrates for exercise. If you are on any medication, it is also important to talk with a health professional before starting a ketogenic diet.
Conclusion
A ketogenic diet is very low in carbohydrates; it is lower than what your body needs to provide fuel for the central nervous system. This induces fat breakdown in the body to release ketones which can be converted to carbohydrates for the nervous system. It limits the amount of insulin produced which also inhibits fat storage.
A ketogenic diet can be useful for weight loss and epilepsy. However, there are some potential side effects following the diet, especially for children. Some studies show that long term ketogenic diets in adults appear to be safe, but following a ketogenic diet can hard to do.
References used in this article