There are 6 classes of nutrients the human body needs: carbohydrates, protein, fats, vitamins, minerals and water.  Humans need to get these nutrients in the diet because the body needs them for health and we can't make them.
It is important to get the recommended amount of all essential nutrients, especially vitamins and minerals.  Check the recommended dietary allowance (RDA) for each nutrient for the exact amount you should be getting each day.  You can check the RDA tables from the Institute of Medicine to determine your individual recommended amount.
Certain vitamins and minerals also have tolerable upper levels (UL) meaning if you go over the UL there could be negative health consequences.  The UL tables for vitamins and minerals from the Institute of Medicine can tell you what level nutrients can be toxic.
Here is a list of the essential vitamins, minerals and their general functions in the body.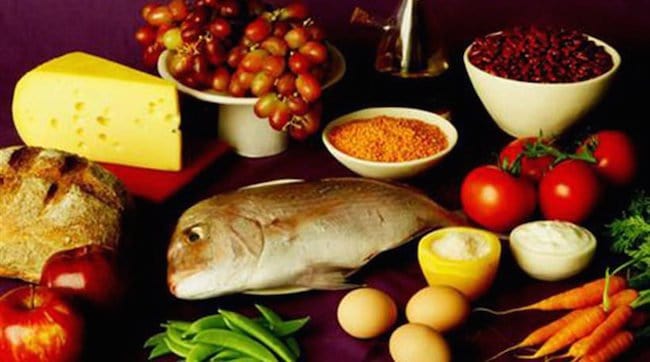 Fat soluble vitamins
The fat soluble vitamins are vitamins A, D, E and K.  Fat soluble vitamins means these vitamins are absorbed and stored in fat.  Fat soluble vitamins are more likely to have a UL because they stay in the body longer than water soluble vitamins.
Vitamin A is important for eye health, cell division and works as an antioxidant.  Vitamin D and vitamin K are important for bone health, and vitamin K is also needed for proper blood clotting.  Vitamin E acts as an antioxidant.
Water soluble vitamins
Water soluble vitamins are the B vitamins and vitamin C.  They are absorbed in water and are excreted in water (urine).  Because they are readily excreted, most water soluble vitamins do not have an UL like fat soluble vitamins.
The B vitamins include thiamin (B1), riboflavin (B2), niacin (B3), B6, folate, vitamin B12, pantothenic acid and biotin.  The B vitamins all have the similar function of enabling the metabolic process of breaking using carbohydrates, fats and proteins for energy.  Vitamin C is an antioxidant and plays a role in immune health.
Major minerals
The major minerals are required in greater amounts than 100 mg/day.  Major minerals include calcium, phosphorus, potassium, sulfur, sodium, chloride and magnesium.  Calcium and phosphorus are important for bone health.  Calcium is the mineral in the highest amount of the body because bones are primarily made up of calcium.
Potassium, chloride and magnesium are needed for fluid balance, muscle contraction and nerve signaling.  Most people in first world countries get too much sodium, and getting enough is not an issue.  Most Americans do not get enough potassium, which along with getting too much sodium (Read: simple ways to reduce sodium intake) can increase risk for high blood pressure.
Sulfur is used in protein metabolism and making collagen.  Most people get enough sulfur; there are no clear toxicity or deficiency symptoms.
Trace minerals
Trace minerals are needed in smaller quantities than major minerals, less than 100 mg/day each.   Because such small quantities are needed, trace minerals may be more likely to have toxicity issues compared to major minerals. Trace minerals include iron, zinc, selenium, manganese, chromium, fluoride, copper, iodide and molybdenum.
Iron is needed to carry oxygen in red blood cells and aids in immune health.  Iron deficiency can be relatively common, especially in women in child bearing years, endurance athletes and vegans.  Zinc is necessary making proteins, immune health, DNA formation and development of sexual organs.
Selenium acts as an antioxidant in the body, protecting body cells from damage.  Iodide supports thyroid health, and is usually adequately consumed because it is fortified in salt.
Copper helps the body absorb iron, aids in immune function, blood clotting and forming connective tissue.  Fluoride helps keep teeth strong, and chromium aids in insulin action.  Insulin is needed for the cells to absorb glucose for energy.
Manganese aids in carbohydrate metabolism and bone formation.  Deficiency is rare; it is not observed in humans.  Molybdenum is needed for many enzyme reactions in the body, and deficiency is also rare in humans.
How do you get the essential vitamins and minerals?
Eating a balanced diet rich in fruits, vegetables, legumes, whole grains, nuts, dairy and lean proteins can provide your body with all the essential vitamins and minerals.  Taking a multi-vitamin is common for many to get all essential nutrients, but research is mixed for the benefit of taking a vitamin/mineral supplement like a multi-vitamin.
Keep in mind some vitamins and minerals have UL that should not be crossed.  If you are unsure if you have a deficiency in a nutrient or if you need a supplement, talk to a health professional.
Conclusion
There are many essential vitamins and minerals the body needs.  The vitamins are categorized into fat and water soluble, and minerals are categorized into major and trace minerals.
Eating a varied, balanced diet can provide all essential nutrients, but some health conditions may require more or less of the RDA of nutrients.  If you are unsure you are getting the recommended level of vitamins and nutrients, consult a health professional.