Losing weight is simple in theory; eat fewer calories than you expend.  You can lose weight on almost any diet if your calorie intake is lower than your expenditure.  However, long term weight loss is not so "easy" as a quick fix fad diet.
If losing weight long term were easy, the obesity epidemic seen in most of the world would not be a concern.  Long term weight loss can happen, but changing habits and lifestyle have to be part of the solution.  Here is a checklist to ask yourself if losing weight long term will be easy.
Do you want to be healthy or just lose weight quick?
As obesity rates rise in adults and children, society continues to be obsessed about weight.  Eating disorders are on the rise as well as obesity rates, and it seems people in society, no matter their size, get defined by their body shape.
People are drawn to losing weight for various reasons, and some are looking to lose weight just to hit a certain number on a scale.  What may be a better indicator of health is what is going on behind the scenes.  Is someone at risk for chronic diseases?  Is extra weight causing stress on their joints?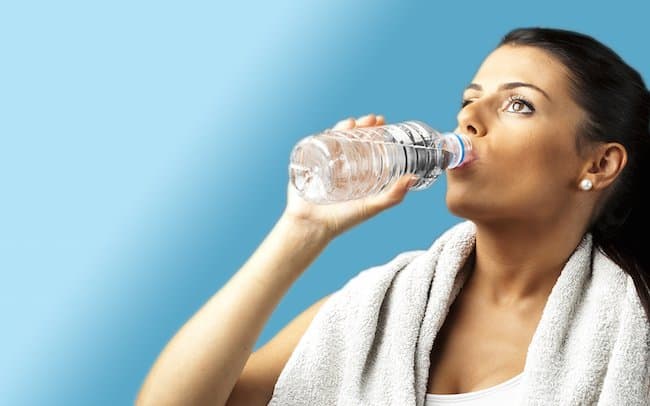 Being overweight or obese is associated with certain chronic diseases like type 2 diabetes, cardiovascular disease and even some cancers.  Losing weight is positive if long term health is the ultimate goal.
If the goal is to just hit a number on the scale, by almost any means possible, chances are you may be successful.  However, to stay at your goal may not be easy.  Long term weight loss takes effort and consistent change.
What is your goal for losing weight?  Do you want to increase your health and lose weight long term or do you want to quickly lose 5-10 pounds from a fad diet or weight loss supplement only to regain the weight back?
Are you willing for life-long habits?
The National Weight Control Registry tracks people who have lost weight long term and successfully kept the weight off.  People on the list vary in age, how much weight lost, gender and how they lost weight.  Some people did it on their own, some people used a program or had help.
What is common for all participants (98%) on the registry is that they modified their food intake.  Ninety four percent of successful weight losers increased their activity, with the main exercise of choice as walking.
Here are some other statistics from the participants of the National Weight Control Registry:
More than ¾ of participants eat breakfast every day
¾ of registry participants weigh themselves at least weekly
About 60% watch not more than 10 hours of television a week
Almost all (90%) of successful people on the weight loss registry exercise about an hour a day.
These findings suggest long term weight loss is definitely possible, but long term healthy lifestyle habits need to be in place.  How easy will it be for you to add exercise and change eating habits?  You can do it, but it requires dedication.
Can you make it past a few years?
According to a 2005 study from the American Journal of Clinical Nutrition, after subjects had lost weight for 2-5 years, the chance for longer term weight loss success greatly increased.  This suggests the longer you keep the weight off, the easier it becomes.
As time passes for weight loss success, after 2-5 years it may be even easier to keep the weight off.  If you can stick with your weight loss goals for 2-5 years, this study suggests the following years may be easier.
Do you have accountability?
Some people may find it easy to lose weight by themselves.  However, most people will have a higher success rate if they have some sort of accountability.  Certain weight loss groups like Weight Watchers have this as part of their program.
However, to have success for weight loss you do not have to join a program.  You can find accountability with friends, family or online communities.  Meeting with a wellness coach, weight loss expert or registered dietitian can also be helpful to make weight loss easier.
Are you tracking?
A last tip to make weight loss easier is to track your progress.  You can do this many ways, as there are a variety of fitness apps that can help you track your fitness, calorie, weight or percentage body fat goals. Try our calorie counter, it's Free!
Tracking the old fashioned way by using a journal or paper can work too.  Tracking progress and writing down your goals could help make long term weight loss easier.  This may increase motivation and focus as you are losing weight.
Losing weight long term may not start as easy, but over time it can get easier.  Staying consistent, tracking progress, goals and having accountability can all make losing weight easier.
Keep in mind weight loss should be about health and longevity not just to get to a certain number on the scale.
References used in this article