Weight loss can happen with liquid diets, but they are not always the healthiest.  You can lose weight with a lot of different diets quickly, but it doesn't mean they are recommended long term.
Sometimes liquid diets are prescribed for major weight loss and are supervised by a medical team if the calorie amount is very low.  Sometimes liquid diets are recommended for certain digestive disorders or medical conditions.
Should you try a liquid diet to lose weight?  Here are some considerations you should consider when deciding to do a liquid diet for weight loss.
Is it a VLCD?
A very low calorie diet (VLCD) is a diet that provides about 400-800 calories per day.  This is a very low amount of energy.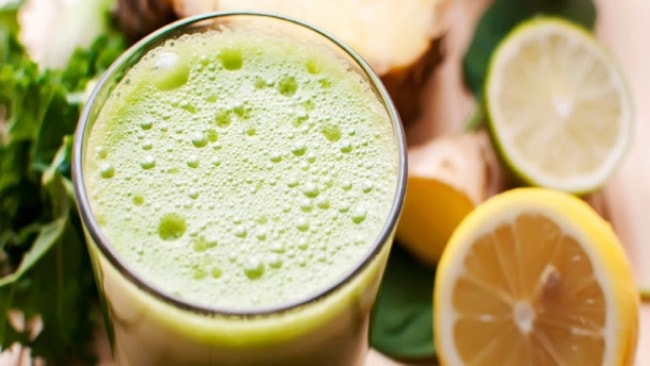 A medical team may prescribe a liquid diet for weight loss that is considered VLCD, but it is under their supervision.
Use caution with following a liquid diet that is considered a VLCD without medical supervision, as it could be dangerous.
Typically, a VLCD is recommended for obese patients not someone who wants to lose 10-15 pounds.
Are you getting enough nutrients?
A concern with following a liquid diet is are you getting enough nutrients?  Meal replacement shakes, which are used for many liquid diet programs, usually do a good job of providing a lot of nutrients you are missing from actual food.
However, if you are doing a liquid diet from regular liquids, you may be missing out on many important nutrients including protein and fiber.
Liquid diets which are like juice fasts are low in protein.  While they can promote weight loss because they are low in calories, they can also increase loss of lean body mass.
While doing a juice fast for a few days for someone who is healthy probably has no health risks, you could compromise your immune system increasing your risk for getting sick.
While you may be getting a lot of antioxidants, vitamins and minerals to boost immune health, your protein intake is not adequate which could affect immune health or other body systems.
Another concern with liquid diets is getting enough fiber.  If you are doing a pure liquid diet that does not have added fiber in it, you can get constipated.  Most meal replacement drinks do contain fiber because it is widely recognized the importance of getting enough fiber for health and to support weight loss.
Liquid diets that promote the use of whole fruits and vegetables and incorporate real food into the plan can help you reach your dietary fiber needs.
How long are you on a liquid diet?
How long are you on a liquid diet for weight loss?  If you are looking for something that will produce weight loss in a short period of time, a liquid diet can be a popular choice.
However, even though you may lose some weight within a week or two of following a liquid diet, what will happen once you are off it?  Does following a liquid diet help you shift your habits to support healthy eating long term?
Usually liquid diets, especially ones that promote the use of crazy ingredients, don't really help you with long term weight or health goals.
Some diet plans that use a partial liquid diet still incorporate eating some meals to help balance the shift in eating behaviors that promote health long term.  That can be helpful for some people for more sustainable weight loss.
Loss of lean body mass
Anytime you radically drop your calorie intake your resting metabolic rate can slow and lean body mass can go down.  Ideally with weight loss, you want to keep your lean mass and lose fat mass.
A study with obese teenagers found that they lost 36% lean body mass while following a liquid VLCD for 5 weeks.  However, another study from the Journal of the American College of Nutrition concluded when resistance exercise was added as part of a liquid VLCD, it helped keep lean body mass and resting metabolic rate levels.
Adding in resistance exercise and making sure you are getting adequate protein levels are important anytime with weight loss.
If you are following a liquid diet, make sure you are doing resistance exercise and getting enough nutrients, including protein, to promote keeping your lean body mass.
Conclusion
Liquid diets can definitely achieve weight loss, especially if they are VLCD.  However, these types of diets should be reserved for people who are monitored by a medical team and are usually prescribed for people who are severely overweight.
It isn't recommended to do a liquid VLCD on your own just to lose a few pounds.
Liquid diets can be low in some important nutrients like fiber and protein.  Drinking meal replacements should have added in nutrients that mimic a meal, and eating some real food can help getting adequate nutrient needs and help with preventing constipation.
Blending up real food like drinking smoothies or pureeing soup can also help give you high nutrient liquids.
Losing lean mass is a concern with liquid diets, and it is important to ask yourself if this is the best way to lose weight loss.  Will it help you in the long term or is it a short fix?
References used in this article