African mango, or also known as wild mango, bush mango, dika nut or the Latin name Irvingia gabonensis (IG) is comes from a tree in Central and Western Africa.
African mango has been featured as a new weight loss supplement promoted to help lower belly fat and may even help with insulin sensitivity and blood cholesterol levels.
So, is this "new" fruit really good for weight loss or is it another fad that will come and go?
African mango has gotten positive buzz for being a weight loss aid because there is some research to suggest it may benefit weight loss.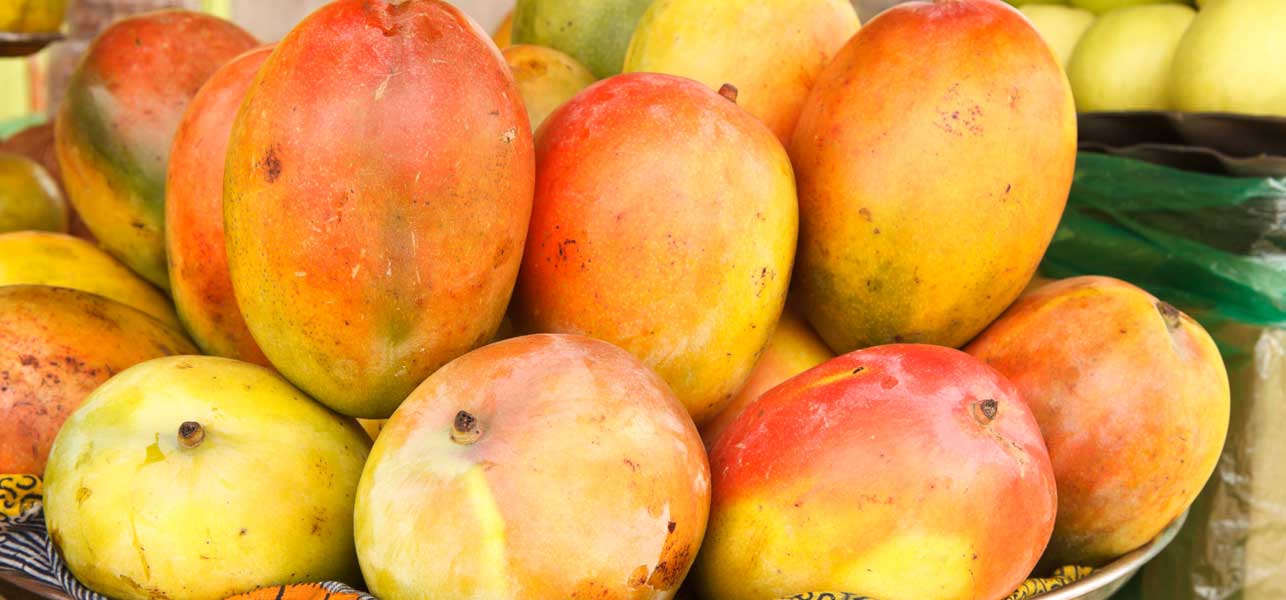 However, like other weight loss supplements, much is still not known about this plant and more research needs to be done.
Health experts suggest using caution before taking IG for weight loss.
Many weight loss supplements may claim it has IG as an ingredient, but it may be just a small part of other ingredients in a supplement.
The bottom line with any weight loss aid is it should be accompanied with healthy lifestyle changes that can support long term health.
The background of African mango
Why make the African mango into a supplement? 
The African mango has been part of the local diet in Central and West Africa for many years.
People of this region naturally have a slim build along with a low incidence of cardiovascular disease, according to researcher Dr. Julius Oben in a Shape article (1).
Because of the high intake of African mango, researchers wanted to study to see if the African mango was one of the reasons people in this region had these health benefits.
Interestingly, the flesh is normally eaten from the plant.  However, the supplement is made from the seed.
Studies looking at the effect of African mango on weight loss primarily use extract from the mango seed (2).
Research with African mango and weight loss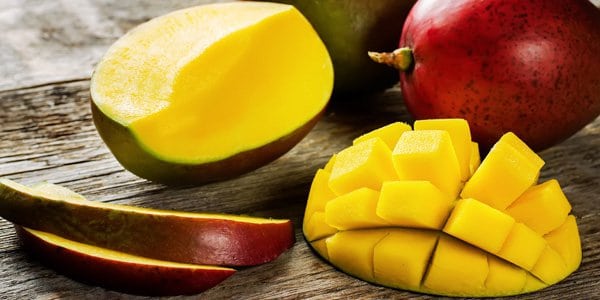 A 2009 study (3) examined the effect of an extract of IG seed had on weight loss in 102 overweight or obese subjects.
This study was done because in vitro studies have shown IG impacts the growth of fat cells through a variety of metabolic pathways.
Therefore, a follow up study in humans was done to test impact of IG in humans.
Study participants received 150 mg of IG or placebo 30-60 minutes before lunch and dinner for 10 weeks.
Compared to the placebo group, the IG group showed significant improvements in weight loss, body fat, waist circumference, blood cholesterol levels and blood glucose levels.
The results of this study suggest IG may be helpful for weight loss efforts, and researchers concluded it may be a helpful adjunct in managing overweight or obesity issues.
Some health experts warn even though these study results may be promising, the study was partially sponsored by a supplement company.
The bottom line is more research is needed for IG and the effect on weight loss in humans both short and long term.
Dosing
Doing for the 2009 study was 150 mg of IG before lunch and dinner for 10 weeks.
If you take a weight loss supplement that has less than this amount, it isn't known if there is any benefit for weight loss.
Some supplements may claim to have IG as an ingredient, but if it doesn't list how much IG it contains it may be a small amount.
If you want to use the same amount of IG as used in the study, WebMD (4) suggests to look for a supplement that is pure IG of 150 mg and to use a supplement with the USP seal which stands for United States Pharmacopia.
Precautions
There does not appear to be any negative side effects with taking IG supplement.
Nevertheless, you should always consult your healthcare team before taking any supplement especially if you have a pre-existing medical condition or take medication.
There is currently limited knowledge of African mango supplements interacting with other medication (5) so use caution.
If you are breast feeding or are pregnant, speak with your doctor before taking IG supplement.
Should you take African mango supplement?
A weight loss supplement, including IG, may temporarily help with weight loss.
However, after initial weight loss, there is not strong evidence IG will benefit long term weight loss efforts.
Just like other supplements, African mango is not a magic bullet for radical weight loss.
Sustained weight loss takes changes in over all food intake, sleep patterns, exercise and stress habits.
Taking a weight loss pill and eating whatever you want is not a sustained approach for weight loss.
Conclusion: Is African mango good for weight loss?
Studies so far have suggested IG supplement may offer additional support for weight loss.
However, there are still few studies with IG supplement, and more research is needed.
IG has also been shown in some research to be beneficial for blood sugar control, but more research is needed.
Keep in mind if a supplement has IG listed as an ingredient, it doesn't mean that supplement will produce significant weight loss.
Some weight loss supplements may advertise it has IG as a main ingredient, but if it doesn't list the exact amount of IG on the label you don't know how much is actually in there.
While the search for a magic bullet for weight loss continues, health experts remain cautious about labeling African mango as a successful weight loss aid that can benefit most people.
African mango seed is very high in soluble fiber, so simply eating a diet high in soluble fiber may offer some of the same weight loss benefits as seen with IG extract.