Not all dieting rules are evil. When you understand the science and logic behind each rule, it makes it easier to follow and produces more efficient results.
Don't count calories – count nutrients
We have to change our perspective about food. We think of calories like little critters that sneak into your closet at night and sew our pants tighter. What if we could stop thinking about calories at all and instead start counting nutrients. The more nutrients we eat the better.
Nutrient dense food is the key to weight loss and maintaining a healthy weight. Why?
Explanation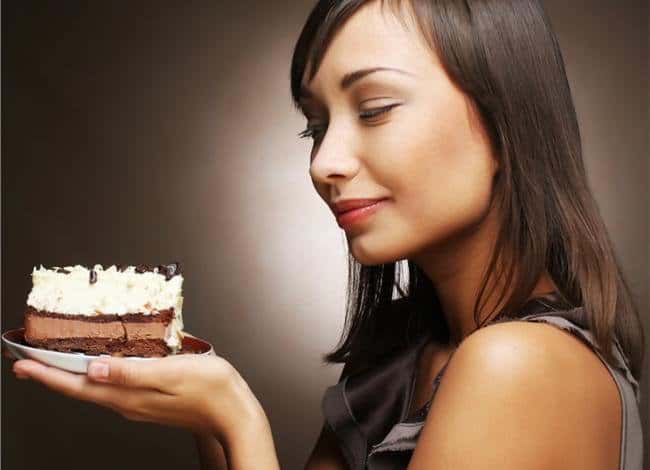 Well consider this. Our bodies are not short on calories or energy. The extra weight we so desperately want to get rid of is basically stored energy. So if we are feeling hungry and craving foods, it can't be due to lack of energy, right?
So what is our body craving then? Nutrients like vitamins, minerals, fiber, essential fatty acids and phytonutrients just to name a few!
Lots of foods (white flour products, soda pop, sugar) contain only empty calories, meaning they provide calories but no nutrients. But since the body needs nutrients to function we will keep craving food until we have provided more nutrients.
So eating foods that have a concentrated amount of nutrients will contribute to weight loss because we are less likely to crave food. And as an added bonus, it comes to no surprise that nutrient dense food is relatively low in calories.
Eat breakfast or not 
Don't skip breakfast. We've heard that often enough and yet sometimes there just seems to be no time or desire for eating at 7am in the morning. So is it good or bad? I'd say there is no diet rule that fits everybody.
On one hand intermittent fasting has proven to be beneficial for weight loss and health. On the other hand skipping breakfast might make you feel sluggish in the morning.
Explanation pro breakfast
One benefit for having breakfast is the following. Let's say it's October and you are staying in a cabin in the woods. No electricity, no hot water. What would you say has the most impact on your mood in this situation? Yes, great food and drinks are a good suggestion. For me the second most important thing would be a crackling fire to create cozy heat in the cabin. And how often would you put a log into the fire to make sure it stays nice and warm?
It goes for your internal furnace as well. If you had dinner at 7pm and maybe some TV snack at 9pm the night before, then it's been 10 hours since you've fired our body's furnace. If you want constant energy and increased mood you better put another log on, now!
To get the most out of breakfast make it a combination of fiber, healthy fats and lean protein. No, sugary cereals do not fall into this category. Sugary cereals are not logs. They are kindling or newspaper. They make an impressive fire for 2 seconds but are not a lasting mood enhancer. (See also Breakfast mistakes to avoid)
Explanation pro fasting
Our bodies prefer to use carbohydrates for energy. So whenever we eat, the carbohydrates consumed will quickly be available as energy in our blood stream.
However, if we decide not to eat breakfast the body can't simply stop doing it's chores because of lack of incoming carbohydrates. Therefore the body will pull fat from our fat depots and turn it into glucose. This is when weight loss happens and when we "train" our body to use fat for fuel.
In any case, you have to find out what works for you. If you turn into a monster without breakfast, then do yourself and humanity a favor and eat something. 
Eat dessert first
This makes you wonder. Where did this nutritionist get her degree? At Willy Wonka's University? Does she know the different food groups? Well, I'm a dessert lover myself. A menu without a dessert section is not a complete menu (in my opinion). This is why I have refined the science behind this recommendation.
Explanation #1
Foods are digested at different speed. Proteins and fats linger in the stomach for some hours while carbohydrates pass through very quickly. If we just enjoyed a protein rich dinner and top it off with some sugary dessert, the sugar has to wait in the stomach until the protein and fat are ready to move on.
The sugar then starts fermenting. Eructation of gas and distention of the stomach are the things we then have to deal with. And this is not pretty or fair to our dining partner. An impaired digestion is a reason for poor health and conditions like weight gain, low energy, fatigue, allergies, brain fog and headaches.
So if we eat dessert first the carbohydrates (which most desserts are made of) are digested before the protein dinner reaches the stomach. This improves digestion and the absorption of nutrients and therefore can contribute to a healthier us.
Explanation #2
This is not a free pass to the "all we can eat dessert buffet". But whether we want to lose or maintain weight we have to have some treats otherwise the craving will just make us crazy.
The tension that builds up inside us will then introduce the worst-case scenario: Indulging without any control. From my own experience I can say the combination of curried potato chips, deli turkey, candied ginger, topped with chocolate sauce not only makes you feel terribly sick but also guilty and stupid. Guilt complicates everything and ruins every weight loss plan.
So therefore enjoy dessert and goodies but in moderation. Keep portion sizes small. Share with a friend. Limit the number of times during the week (I was temped to write per day). Sneak a healthier treat in like sugar snap peas. And really enjoy it. Meaning eat it slowly. Let it melt on your tongue and not gulp it down in seconds.
Explanation #3
It's been said, that nutrients from "unhealthier" foods eaten with pleasure are better absorbed than nutrients from healthy super foods eaten in disgust. Again, this should not be an excuse to grant us nasty junk food. Just be aware that your emotions and thoughts about food influence digestion and therefor health and weight loss success. Good digestion starts with sufficient salvia. Do everything that let's the juices flow.
Relax while eating
We established earlier that a healthy diet includes proper digestion. And proper digestion only takes place when we are not stressed. Why is that?
Explanation
Good digestion depends on great blood circulation to our digestive organs. However, when the human body was engineered a tool called "the fight or flight response" was build into our bodies.
This tool is like the "sport" gear in a car. It enables us to mobilize a lot of energy rapidly. In hunter-gatherer days this tool prevented us from getting eaten by a dinosaurs. Today's threats are different. It's the deadline on a project, screaming kids, inpatient customers, rush-hour traffic, basically all types of stress.
As soon as the "threat" is perceived, the autonomic nervous system puts our body on alert. Breathing and heartbeat becomes rapid and muscles receive more oxygenated blood so we can deal with the situation and "run for our live".
Unfortunately that also means that organs such as the digestive system, which are not contributing to survival in a threatening situation, receive only small amounts of oxygenated blood.
During stressful situations, we can't digest our food properly because our digestive system lacks blood circulation and therefore can't properly absorb the much needed nutrients.
So relax. Unplug from all kind of devices. Set a nice table. Get napkins you like and nice cutlery (no plastic). Light a candle, dim the light, and listen to relaxing music. Before you start eating, look at your food, smile and take two deep breaths. Then start eating mindfully.
Scrap the candles and light dimming suggestion when you're eating lunch with colleagues. This just would make for an awkward situation unless you're involved in an office romance. But you can always blame it on me if you like.