The inner thighs are a small muscle group that often gets neglected in favor of larger muscle groups. Here are some good ways to tone your inner thighs and get your legs ready for shorts next summer. A combination of inner thigh toning exercises, in conjunction with fat burning cardio workouts are the best way sculpt and shape your inner thighs.
1. Chair pose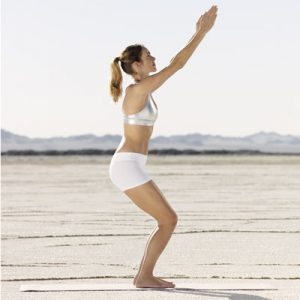 This classic yoga pose will strengthen and tone not only your inner thighs, but also the rest of your legs and butt. Start by standing with your legs together and arms extended overhead. Fold your chest slightly towards your knees and drop your tail bone keeping your legs firmly squeezed together. You can hold the pose or for an extra challenge do small pulses.
2. Ball raises

This exercise strengthens your inner thighs as well as your core. Lie on your side with your bottom arms supporting your head. Put a large exercise ball between your feet and lift the ball up to the ceiling by engaging your hips and butt. Return ball to starting position and repeat.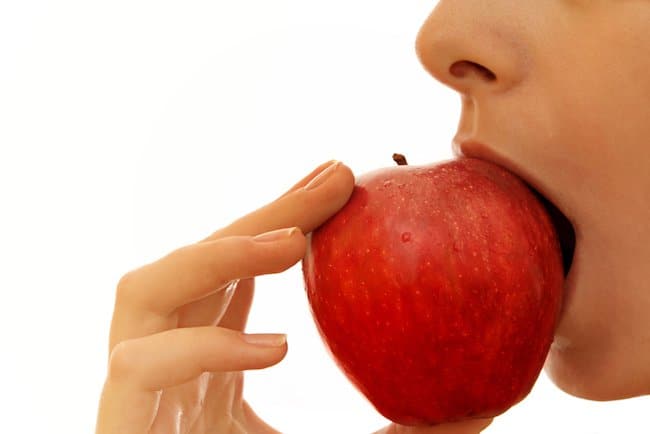 3. Plie jump squats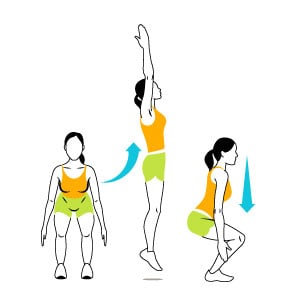 Stand in a plié pose, with legs spread wide, feet turned out and pelvis tucked. Stretch your arms out in front of you at right angles to your body and do a series of small jumps in this pose. Continue for one minute.
4. Penguin walks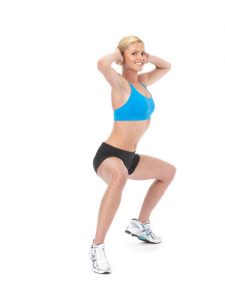 This may not be the most attractive of exercises, but you will soon feel the burn in your inner thighs. Stand in a wide plié position with knees and toes turned outwards, then walk forward two steps and backwards two steps, holding the position. Repeat for one minute.
5. Hip Adduction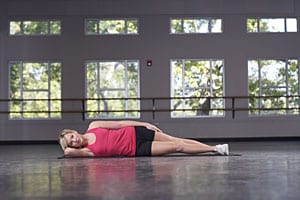 Toning up the adductor muscle, which runs down the inner thigh, is a sure fire way to give a more toned appearance. Start by lying on your side with legs out straight one on top of the other and your lower arm supporting your head. Bring your lower leg forward so that it is front on the upper one, remembering to keep both legs straight. Slowly raise the lower leg until your hips start to tilt or you feel tension in your lower back. Gently return your leg to the starting position and repeat 10 to 15 times, then switch sides.
6. Glider side lunge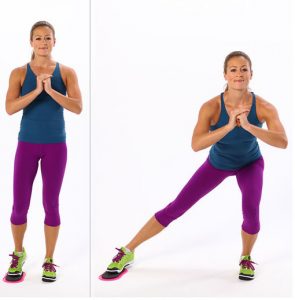 This exercise works a variety of different muscles in the leg and glutes. You will need to do this exercise on a wooden floor with a towel or socks or using a plastic lid if you are on a carpeted surface. Stand with your feet slightly apart and one foot on the lid or towel. Hold your hands in a fist in front of your body to help with balance. Squat slowly down on the leg that is not on the towel or lid, whilst sliding the other foot to the side. Straighten the other leg as you slide the other foot back to the starting position. Repeat ten times on each leg.
7. Bridge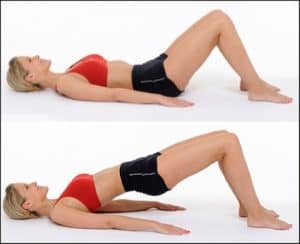 This simple exercise also tones your butt. Lie on your back with knees bent and feet hip-distance apart with a small pillow or ball between your knees. Raise your butt upwards until your body is straight. To tone your inner thighs, squeeze the ball or pillow 15 to 20 times. Relax the pose and then repeat as you are able.
8. Narrow squat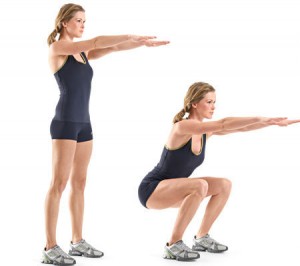 Squatting with your legs in a narrower stance targets different muscles to a classic squat, including the inner thighs. Start with your legs together and squat downwards as if you were sitting on a chair. Make sure your legs stay squeezed together. Hold the pose for a few seconds then return to the starting position. Do three sets of 15 reps.
9. Doggie kick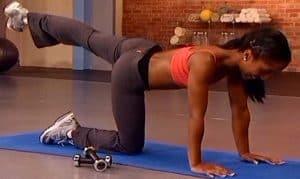 Start in a push up position and drop your knees so that you are on all fours. Extend one leg to the side at a 90 degree angle and then point your toe and light your leg up and down for as long as possible. Repeat on the other side.
10. Cardio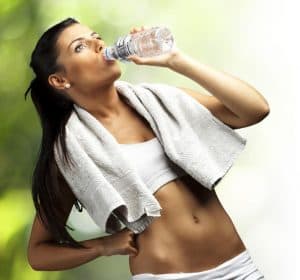 Although all the previous exercises will help to tone and sculpt your inner thighs, they will not eliminate any fat. In order to eliminate fat from your inner thighs it is necessary to do some form of cardio activity. It is not possible to spot reduce fat with cardio, so any type that increases the number of calories you burn will do the trick.