There is a lot of information out there about building larger and stronger muscles, including what to eat, what exercises to do and how long to rest.  However, with so much information available, it is natural that not all of it is backed by scientific evidence and some of it has in fact been disproved through research.
So which of the common pieces of evidence we hear are based on scientific research and which are just myths with no real reasoning behind them?
Muscle Building Myths
1. You must eat large amounts of protein to build muscle
Whilst an adequate amount of protein is essential for protein synthesis in the body and thus muscle growth, in general the amount needed is nowhere near as much as most people think.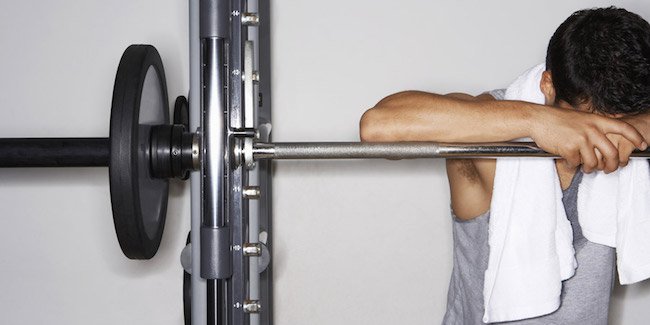 Strength athletes are recommended to eat about 1.7g/kg body weight of protein per day, which is easily achieved through a healthy diet.
In most cases this will provide adequate protein to optimize protein synthesis and muscle growth in the body and there is no need to consume larger amounts as this may result in fat gain if it is pushing energy intake above the requirements of the individual.
2. Protein and amino acids supplements are more effective in muscle building
There is no evidence that protein and supplements are any more effective for muscle growth than protein found in food.  They can also be expensive, so for a more affordable source of protein, look for high quality proteins found in food.  Milk, eggs, meat and soy are all high quality sources of protein that provide a wide range of amino acids.
3. You need to do at least three sets of exercise to gain muscle
Although it seems that doing more reps is more effective in terms of protein synthesis in the body, it does not appear to have an effect on muscle size.  Experts now believe that muscle fiber activation is the key to increasing the strength and mass of muscle and that this is more important than the number of sets, training session or relative load.
4. The greater amount of protein eaten after a workout, the greater the muscle growth
It is true that consuming good quality protein after a strength training session can enhance muscle growth; however, there does not seem to be a relationship between the amount of protein and the amount of muscle gained.
About 20g of protein in the three hour period after a workout and adequate protein at regular intervals throughout the day seems to be the most effective for muscle growth and anything more does not appear to contribute any further to muscle synthesis.
5. Carbohydrate is not important in muscle growth
Many athletes and body builders make the mistake of thinking that protein is the key nutrient required to build muscle and that carbohydrate does not play a part in muscle synthesis.  However, although it might not provide the building blocks for muscle growth, carbohydrate is still an essential fuel for muscles.
Adequate carbohydrate intake can increase the ability to perform strength and resistance exercises by providing the energy the muscles need and thus can potentially contribute to more effective training sessions and increased muscle growth.
Protein intake before or after resistance training, carbohydrate before and during training and adequate fluid seems to be the most effective method to build muscle.
Muscle Building Truths
1. Creatine supplementation can increase strength
Creatine supplementation does not increase muscle mass or strength on its own.  However, in combination with strength training, it has been found to increase muscle growth and explosive strength in some people.
2. Consuming protein after working out can aid muscle growth
It is suggested that for maximum muscle synthesis, athletes should consume around 10 to 20 grams of high-quality protein in the first 30 minutes after a workout.
This high protein snack should also contain about 35 grams of carbohydrates.  This helps to maximize protein synthesis needed to build muscle and also help muscles repair and recover at a faster rate.
3. Small amounts of high quality protein throughout the day is beneficial for muscle growth
Rather than focus on the amount of protein consumed, those who want to build muscle should try to incorporate small quantities of high quality protein into their diet every two to three hours.  This is thought to cause a spike in muscle protein synthesis and will help to increase muscle mass when combined with a training program.
4. Milk may help enhance muscle growth
Studies show that milk is particularly beneficial for muscle growth as it provides all the essential amino acids required for protein synthesis.  Athletes often choose low fat milk drinks as an effective post work-out drink that provides carbs and high quality protein.
5. Total energy and fluid intake are important for muscle growth
To increase muscle mass, it is not only necessary to consume protein, but also to make sure that total energy intake is adequate.  If you are eating less calories than you need, your body may start to burn muscle as a source of fuel, meaning that you will in fact lose muscle mass.
It is also important to stay well hydrated to enhance workout potential.
References used in this article