While it may not be easy, losing a pound or more in one week is doable. This will require making substantial changes and consistency in your food intake and exercise habits. There are many unhealthy or impractical ways to lose weight in a week, but you can also do it in a healthy way.
Here are some tips for losing 1 pound in less than a week that does not require weight loss supplements, starvation or a complicated fad diet.
Cut out the junk
The most basic principle for any desired weight loss is to clean up your diet. What does this mean? In general, cut out empty calories. Empty calories are foods that provide energy but do not give your body any nutrients such as vitamins, minerals, fiber, omega 3's or phytochemicals. Examples of empty calorie foods include soda, chips, cookies, candy, white bread, etc.
Cut out foods from your diet that are void of nutrients and/or are full of sugar. This can make a significant impact on your weight if you eat these foods regularly.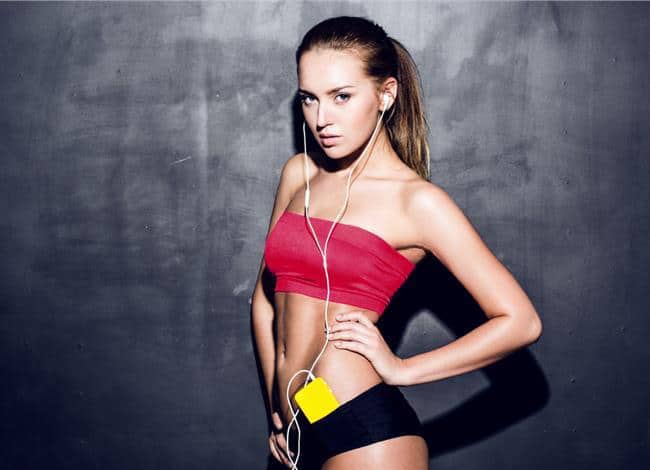 Increase fiber and water
A key to losing weight in a week, without feeling like you are starving, is to eat high volume of foods that will leave you full. High fiber foods have high satiety meaning they leave you feeling full. Examples of high fiber foods include fruits, vegetables, legumes, nuts and whole grains. High fiber foods are also high in other nutrients, like vitamins and minerals that are beneficial.
Increasing fiber can also be beneficial for regular bowel movements and digestive health. "Cleaning out" your colon by eating high fiber foods may help you lose weight and reduce bloating. When you increase fiber intake, be sure to also increase your water intake. Fiber needs adequate fluids in order for it to have benefit to the body.
Increase lean protein
Like fiber, protein is high in satiety rating. Protein also takes the most amount of energy to break down for digestion and absorption. Lean proteins can offer satisfaction without a high amount of calories, and you won't feel deprived.
Many weight loss diets are basically a higher protein diet that is high in fiber as well because these diets tend to be high in satiety and can be conducive for quick weight loss. Examples of lean proteins include white poultry meat without skin, seafood, low fat dairy, soy and legumes.
Eat real food
Losing weight in a week doesn't have to mean starvation or eating weird food combinations. Switching to minimally processed, natural, high fiber foods can help shed weight fairly quickly.
Remember to include nutrient dense foods and cut out processed foods that have little nutritional value.
Make every bite you put in your mouth count. Plan meals so they are balanced with a fiber, protein and healthy fat source for balanced blood sugar levels.
Increase exercise
Besides diet, exercise is the other component for weight loss that can have a huge impact. Increasing your exercise time and/or intensity can help you lose weight when you're first starting out or if you have hit a plateau in your weight loss efforts.
If you already exercise, try varying your routine or changing your intensity level. If you normally workout for an hour, try adding on 15-30 minutes. Just adding more movement throughout the day can help too- minimize time spent sitting.
Avoid fad diets and supplements
You can lose a pound in less than a week a lot of different ways. Many fad diets or weight loss supplements may give you the results you want within a week, but the question is what happens after that?
If you try to implement changes that can be sustained long term, your weight loss will most likely last longer than a week. However, if you just take a supplement or eat a crazy fad diet for a week, your results will probably only last a week.
There are also safety concerns with supplements as regulation for all supplements is not monitored closely by the FDA. Research the company, product and ingredients in a weight loss supplement before taking it. Do research results match up with the health claims a supplement is making?
Conclusion
Losing a pound of weight loss in a week can be possible many different ways. A safe, sustainable way for weight loss in a week is to cut out empty calories (junk food and sweets), increase natural high fiber foods like fruits and vegetables, increase water consumption and get adequate lean protein intake.
By doing these steps, you should be giving your body vital nutrients like vitamins and minerals, and you won't feel like you are starving.
The other component for losing a pound in a week is bumping up your movement. Increase your exercise amount, variety and alter intensities for greatest benefit. Also, throughout your day try to get as much movement as possible instead of sitting for lengthy periods of time.