It's not always easy to find motivation to exercise or to just start if you're not used to it.  Sometimes with so many exercise options it can seem overwhelming.  Remember, the most important thing with exercising is just doing it, whatever you decide to do.
Here are some fitness tips to keep in mind that can help you stick with it for the long haul.
#1 – Take small breaks through the day
More and more research is suggesting sitting for long periods of time can be detrimental for health.  Even if you exercise before or after work, take small breaks through your day to get extra movement in.  This can help increase your energy, stretch your muscles and get you refocused mentally.
Aim for taking a walk, stairs or other mini workout break every 1-2 hours.  Even if it's a few minutes, it is better than nothing.  Doing this is good for your body and mind; it can teach your brain to rely on movement for a stress reliever.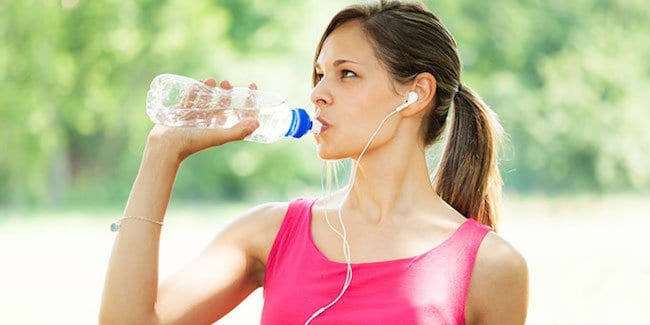 #2- Multi-task while exercising
Instead of thinking of "sacrificing" an hour or two of your day to get some exercise, exercise while you are doing something else.  Need to make some phone calls?  Walk and talk at the same time.  Don't want to miss your favorite show?  Do different exercises during the commercial breaks (or during the show).
Instead of seeing exercise as a stressor or another thing to schedule for the day, add it in while you're doing something else.
#3 – Workout with a friend
One of the simplest ways to keep up your fitness routine is to have accountability.  Working out with a friend or trainer will not only give you a better workout, but will also keep you accountable just to show up.  It's easy to skip days if no one else notices.  But if someone is waiting for you, you will be less likely to skip.
You can also encourage each other for your workout/health goals, remind each other why you are exercising and push each other to test your physical limits.  Want to try a new exercise?  It can also be less intimidating with a friend.
#4 – Get out the door even when you don't feel like it
No matter how long you've been exercising, sometimes you just don't feel like it.  Instead of exercising based on if you feel like it or not, make your exercise a commitment and routine you don't think about.  Just do it.
Getting started is half (or more) of the battle.  You will 99.99% of the time not regret your workout when you're finished.  By exercising when you don't feel like it, you are teaching yourself to not be swayed so easily by your emotions.
#5- Increase gradually
Starting too fast, too much or too long can be reasons why people fizzle out from exercising so quickly.  Start with an exercise level that is challenging but doable for yourself.  Increase your weights, your time or your pace gradually.  This will be different for everyone, but continuing to challenge yourself can keep you motivated to exercise.
Increasing gradually will also lower risk for injury from exercise.  If you're injured, it can set back your fitness level which can be frustrating.
#6 – Set goals
Setting a fitness goal can keep you motivated and continue to strive for new physical limits.  You can also look back and see your progress which is encouraging.  A goal can be anything: run a 5k, run a marathon, lose weight, be able to lift a certain weight, etc.
Write your goals down and keep them somewhere that you can see.  This will remind you what you are working towards and can encourage you not to give up.  Once you reach your goal, make a new one.
#7 – Get back at it after a setback
It can be frustrating when you are in an exercise groove, things are going great but all of a sudden something cuts you off.  It could be something tragic, unexpected change in your schedule, an injury, etc.  Now getting to the gym or out for a run takes a back seat.
Most people go through something like this at some time.  It's important to not let whatever happened side track you forever.  Get back into your workout routine when possible and remember you may not be able to pick up where you left off, but that's ok.  You'll get back there soon.
Conclusion
It can be the simple things that help keep your fitness on track.  Simple things like taking breaks through the day, writing your goals down and exercising with a friend can help keep you motivated.  Exercising while doing something else can make it more realistic some days.  Increasing your exercise gradually, exercising when you don't feel like it and getting back at it after a setback can help your workout stay for long term.