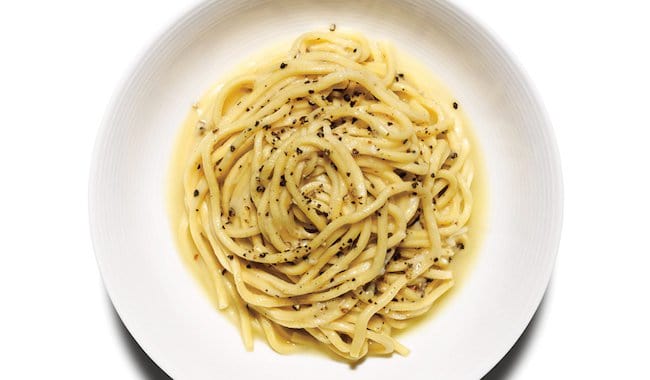 There are literally millions of weight loss tips around, with new ones popping up every day.  A lot of these pieces of advice are common sense and others you will have heard a thousand times.  Here are some more unusual tips to help you along with your diet and weight loss.
1. Place a napkin over your plate before you finish
This may seem like a strange thing to do, but if you eat three quarters of the food on your plate and then cover the rest with a napkin you are less likely to continue eating and will therefore consume fewer calories, helping with weight loss.
Whilst this tip is probably not that useful at home, where you are better off measuring out your food portions to reduce portion sizes, it can be a great way to avoid overeating in restaurants.
By putting a napkin on your plate you are also signaling to the waiter that you are ready for your plate to be cleared, which will stop you picking at the food without realizing it.  Restaurants meals are often a lot larger than you would eat at home and contain many more calories because of this.
Other ways to reduce intake in this situation is to share a dish with a friend or order appetizers instead of entrees.
2. Choose the right plate color
Studies have shown that the color of the plate you are eating off can affect how much you eat.  When you put food on a plate with a large contrast in color, the portion tends to look bigger and people tend to dish up smaller serves.
If you put the food on a plate that is the same color as the food you are eating, you are more likely to serve up a larger portion.
People using blue plates were found to eat the least, probably because there is little blue food, so the contrast is great between lots of different types of food.
Red and gold plates had the opposite effect, with people eating off these colors consuming more.
3. Use child sized plates
In order to eat smaller portions and therefor fewer calories, small, child-sized plates can be used.  Using a smaller dish makes the amount of food you are eating appear bigger in comparison, so you tend to eat smaller portions.  Using children's cutlery takes it one step further, meaning that you take smaller mouthfuls and therefore longer to eat the food.
Eating slowly gives your body time to register when it is full and allow you to stop before you have eaten too much.
4. Change your shopping habits
We live in a society where time is limited and things such as supermarket shopping often get set aside.  More and more people are popping into the shops daily to get food for an evening meal, rather than planning ahead and doing one weekly shop.
Shopping every day for a quick meal can lead to unhealthy but quick to cook choices and may not result in a balanced diet overall.  By planning the week ahead you can make sure you have a good variety of foods over the course of the week and make healthy choices.
If you do not have time to cook every night, get organized and make meals for the week on the weekend and freeze them in portions.
It is also important not to go to the shops when you are hungry, as this tends to lead you to buy more unhealthy options and more food in general.
5. Don't weight yourself everyday
Although many diets suggest keeping detailed records of what you are eating and how much you weigh on a daily basis, perhaps even with graphs and charts tracking your progress, such an obsessive approach can in fact be detrimental to your weight loss.
Instead of tracking your weight daily, try doing it on a weekly or even fortnightly basis.  This way, any small changes of weight causes by uncontrollable factors such as water retention, menstruation or bowel movements are less pronounced and true weight changes are more obvious.
It may even be useful to choose another measurement to assess you weight changes such as waist circumference measurements or even how your clothes fit or which belt buckle you are using, as this tends to be a less variable measure of long term results.
It also means that if working out is part of your regime and you are gaining muscle, the results will be more obvious than on the scales.  Gains in muscle tend to increase your weight, although exercising will still probably result in a smaller waist circumference, health benefits and a more toned and sculpted body.
References used in this article