There are many anecdotal claims and rumors that certain foods can act as natural aphrodisiacs, but there is little scientific evidence to back up most of these claims.
In fact, according to WebMD, the FDA considers non-medical aphrodisiacs as ineffective.  Many foods that are associated with being an aphrodisiac usually have some ancient customs or myth attached to them.
For example, chocolate is often associated as an aphrodisiac, and it is suggested the ancient Mayans and Aztecs would trade cocoa beans at brothels.
In ancient Greece, figs were a symbol of love and associated as an aphrodisiac (1).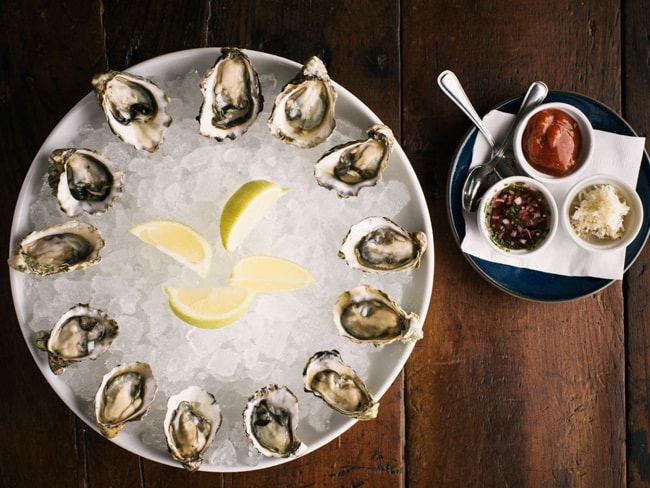 Foods that are claimed to be an aphrodisiac may provide building block nutrients for the body uses for producing testosterone, estrogen or serotonin.
Even though certain foods may provide building blocks for hormones, it may be a stretch to consider these foods guaranteed aphrodisiacs.
Nevertheless, some people and traditions continue to suggest certain foods may indeed act as a natural aphrodisiac.
#1 – Oysters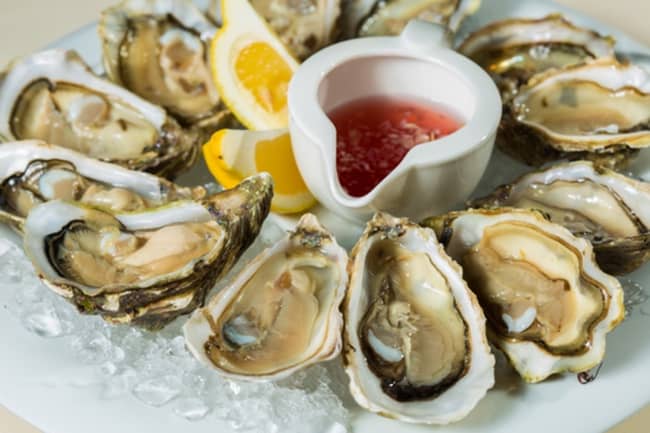 Oysters are often touted as a natural aphrodisiac, but is there any truth in this claim?
According to dietitian Jessica Baye in a 2013 Woman's Day article (2), there could be some actual truth in this claim.
The reason why this association may be true is because oysters are one of the highest food sources of zinc.
Zinc is needed to produce the hormone testosterone, so the thought is eating foods high in zinc, like oysters, may promote more testosterone.
Does eating more zinc translate to higher testosterone levels?
According to one study (3) looking at zinc and testosterone levels in healthy men, it may be.
Men who were marginally deficient in zinc who took a zinc supplement did have higher testosterone levels after 6 months.
A 2010 study (4) also found zinc supplementation in men on dialysis treatment did increase serum levels of sex hormones.
While eating a diet high in zinc may increase serum testosterone levels in men, it may or may not have a direct impact on libido.
If someone is concerned about low testosterone levels, they should speak with their medical team for the best treatment.
#2 – Chocolate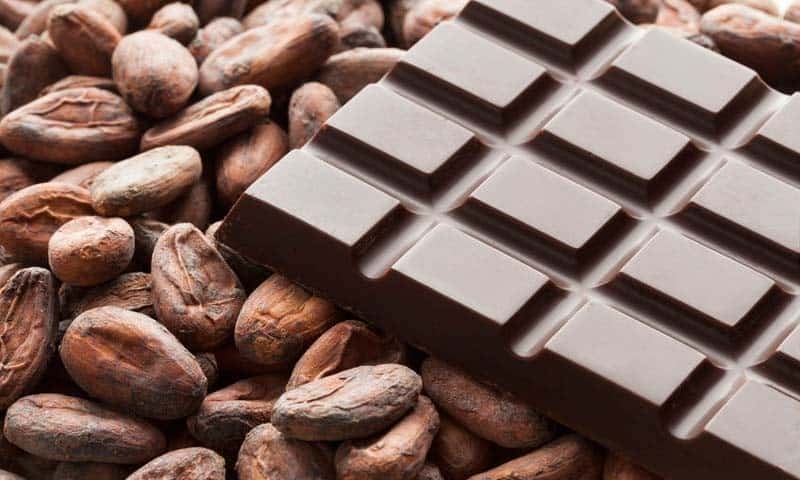 Chocolate is considered an aphrodisiac because it is an indulgent, rich, satisfying food.
Ancient civilizations have used cocoa as an aphrodisiac, but is there any merit to chocolate's claim as a love potion?
According to a 2014 PBS article (5), scientists have found chocolate contains two compounds that may make the aphrodisiac claims somewhat true.
Chocolate is a source of phenethylamine.  This compound is supposedly released in the brain when we are falling in love.
Chocolate is also considered a source of tryptophan which is an amino acid used to make the hormone serotonin.
According to Woman's Day, research (6) from an Italian study found a correlation between chocolate intake an increased libido.
While the study doesn't prove eating a lot of chocolate will act as an aphrodisiac, it probably won't hurt.
#3 – Pomegranate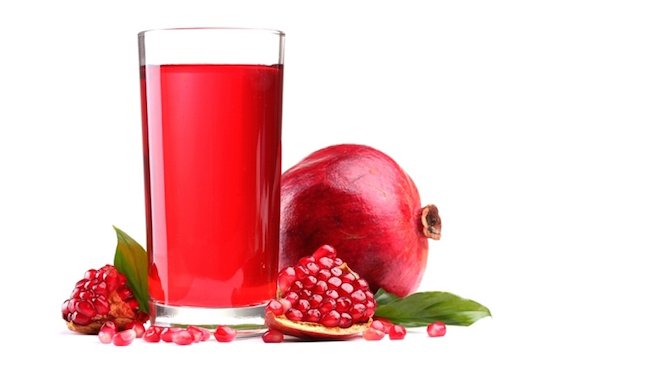 Pomegranate has been associated with fertility, life and abundance because of its high seed content.
It is also an ancient myth the Greek goddess of love, Aphrodite, planted the first pomegranate tree (7).
Pomegranates are a rich source of antioxidants, and studies have shown pomegranate may have anti-inflammatory, anti-cancer properties, beneficial for heart health and blood sugar (8).
Some research also suggests pomegranate may be associated as a natural aphrodisiac.
A 2008 study (9) concluded pomegranate juice improved sperm quality in rats.  More research is needed to see if the same effect may be seen in humans.
According to PBS (10), research from a 2011 study also found daily consumption of pomegranate juice lowered cortisol levels in human study participants.
Lowering cortisol levels may help increase testosterone levels.  Higher testosterone levels can increase sexual drive and help relieve stress.
#4 – Beets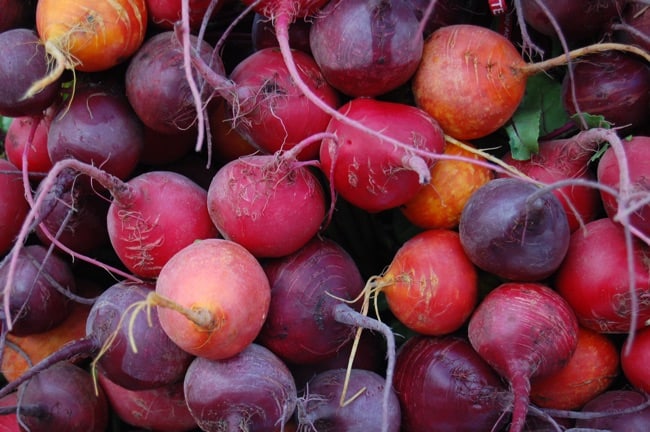 In ancient Greek mythology, Aphrodite supposedly ate beets to enhance her appearance, and ancient Romans supposedly believed eating beets promoted passionate feelings (11).
One reason why beets may be associated as an aphrodisiac is because they are high in boron.
Some research (12) suggests boron can help regulate sex hormones.
One study found supplementation of boron for 1 week in healthy males found a significant increase in free testosterone levels.
#5 – Spicy food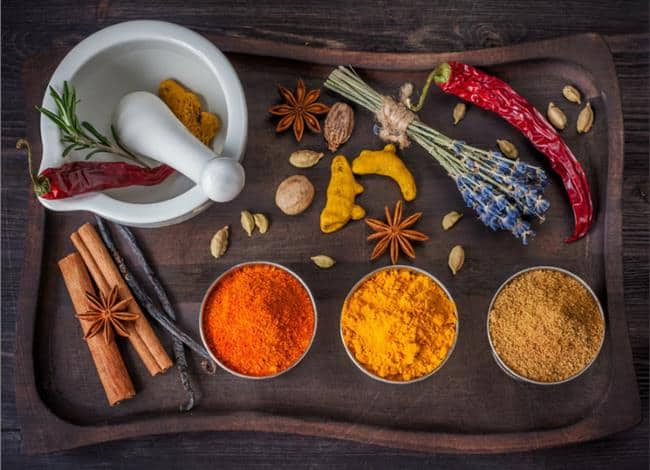 Spicy food has long been associated as an aphrodisiac.
One reason why spicy food may have this effect is because capsaicin, found in cayenne pepper, can increase heart rate and metabolism.
The facts that eating spicy food can make you feel warm may also play a factor for acting as an aphrodisiac.
Just be careful with the spice level so you don't go overboard!
The one type of alcohol that may be an aphrodisiac
What may be surprising is alcohol really isn't an aphrodisiac.  Drinking too much alcohol can lower energy levels and can affect blood flow in the body.
In fact, drinking too much alcohol can be one of many reasons for erectile dysfunction (13).
Drinking in moderation probably won't negatively affect sex drive, but drinking more than the moderate amount may have the opposite effect of an aphrodisiac.
Any health benefit associated with drinking alcohol is only in moderation.  Drinking above the recommended moderate intake can increase risk for many negative health consequences.
See also: Lowest Calorie Alcohol
Because champagne is carbonated, it may be easier to drink less volume.
Therefore, according to Dr. Schwartz in a 2013 Woman's Day article (14), champagne may be considered an alcoholic drink that is an aphrodisiac.
Conclusion
While these five foods are considered to be aphrodisiacs, keep in mind research and science is still limited in this area.
Many of these foods provide building blocks for making sex hormones like estrogen, testosterone and are the main reasons they are considered aphrodisiac foods.
Other foods, like beets and oysters, are good sources of minerals boron and zinc respectively.  Some studies have shown supplementation of zinc or boron may help increase testosterone levels.