The hibiscus flower has been used as a tea and used as a home remedy for certain aliments for centuries.  Traditional to Northern Africa and Southeast Asia, the hibiscus plant can also be used in jams, sauces, stews, etc.
Dried hibiscus flower can be used as a tea by itself or can be added to a tea mixture to provide a red color or to add depth of sweet/tangy flavor.
What is Hibiscus good for?
Like other plant foods, the hibiscus flower is a natural source of antioxidants.  Therefore, consuming hibiscus tea may help boost antioxidant intake which can help protect cells from damage by free radicals.
There is also some research to suggest hibiscus tea be helpful for lowering blood pressure.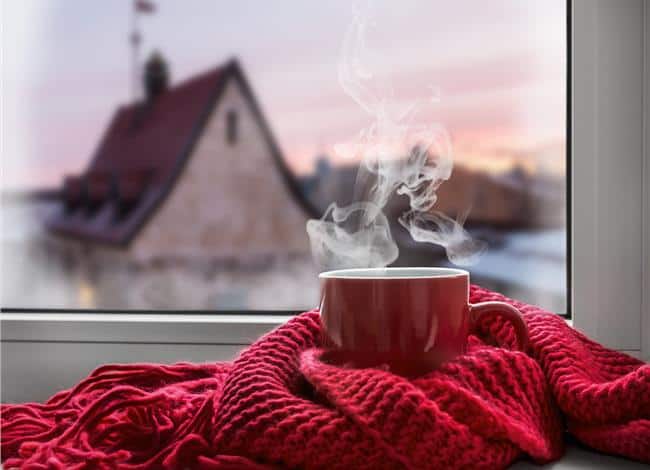 Will drinking hibiscus tea help with weight loss?  Some research suggests hibiscus extract helped some participants boost weight loss, but that doesn't mean adding hibiscus tea to your diet will translate to a slimmer waist.
As with any tea, make sure you aren't guzzling added sugars with your hibiscus tea.  Added sugar to hibiscus tea can increase the calorie amount and how it affects your body.
Health benefits of hibiscus tea
Consuming unsweetened hibiscus tea is virtually calorie free.  It also contributes a source of antioxidants to your diet.
People who are sensitive to caffeine may find drinking hibiscus tea a suitable substitute because there is no caffeine in hibiscus tea.
In fact, because it is made from hibiscus flowers, it is not technically really a "tea" at all.
Can Help Lower Blood pressure
The hibiscus plant is used in at least 10 countries worldwide as an agent to help lower blood pressure.
However, is there any scientific validity for this association?  According to a 2013 review (1), there are some studies that support hibiscus helping to lower blood pressure.
One reason hibiscus may be beneficial for blood pressure is it can act as a mid diuretic.  Randomized controlled trials have shown hibiscus tea to lower blood pressure in a dose dependent manner.
Some research also suggests hibiscus tea may be as potent as some blood pressure medications for lowering blood pressure.
According toWebMD (2), some research concluded drinking hibiscus tea 2-6 weeks decreased blood pressure in mildly hypertensive subjects.
However, more research is needed to draw conclusive effect of hibiscus on blood pressure.  If you have high blood pressure, speak with your doctor before adding hibiscus tea to your diet.
Taking hibiscus tea could influence blood pressure medication.
Antioxidant source
The flavonol group called anthocyanins is mainly responsible for giving plants a red or purple color.
Berries, cherries, red cabbage, hibiscus, etc. are all considered dietary sources of the antioxidant anthocyanins.
Researchers suggest at least part of the blood pressure lowering benefit from hibiscus tea is probably from the anthocyanin content.
Anthocyanins can also inhibit LDL cholesterol oxidation which lowers risk for cardiovascular disease (3).
Hibiscus tea and Weight loss?
Can drinking hibiscus tea help weight loss? 
While drinking hibiscus or any other tea won't magically help you get rid of body fat, drinking unsweetened beverages in place of sugary, high calorie drinks is an easy way to cut out empty calories in the diet.
There isn't strong evidence to suggest anything in hibiscus tea is significantly beneficial for weight loss.
A 2007 study (4) found hibiscus extract significantly reduced weight gain in obese mice, but more research is needed in humans.
Side effects of hibiscus tea
While drinking hibiscus tea is considered safe for healthy adults, there are some exceptions that may need to be noted for potential side effects with drinking hibiscus tea.
However, very high doses of hibiscus (most likely from supplemental form) may have potential for harming the liver.
Hibiscus may interact with certain medications, so check with your doctor before consuming hibiscus tea if you are on any medication.
Lower blood sugar
Hibiscus tea and extract may have a lowering effect on blood sugar.
This may interfere with blood sugar medications, so check with your doctor before consuming hibiscus if you are on any blood sugar medications.
Dosage may need to be adjusted if you consume hibiscus and take medication.  Blood sugar levels may also be affected if you consume hibiscus tea before or after surgery.
Drug interaction
WebMD also suggests hibiscus may interfere with Acetaminophen.  Hibiscus may interfere with how fast the body processes Acetaminophen which is in some common pain medications.  If you are on any blood pressure medication, speak with your doctor before consuming hibiscus tea or other hibiscus products.
Hibiscus and pregnancy
WebMD suggests consuming hibiscus during pregnancy or breast feeding may be unsafe.  Hibiscus may increase risk for miscarriage.
It is unknown if there is any harm for consuming while breast feeding, so health experts suggest to err on the side of caution.
Consult your healthcare provider if you have more questions about consuming hibiscus while pregnant or breast feeding.
How much hibiscus tea is safe to drink?
Drinking hibiscus tea in moderation is considered safe for most people.  There is not enough research to suggest definite guidelines for intake.
However, some research suggests keeping hibiscus intake below 2,000 – 5,000 mg/kg/day.  Drinking a glass or even a few of hibiscus tea should be well below this amount.
Watch the sweeteners
Be wary that not everything that has the word "hibiscus" in it is automatically healthy.  There are many hibiscus flavored drinks available that are high in sugar.
For example, a tall Very Berry Hibiscus Refresher™ from Starbucks™ (5) contains 12 grams of sugar and 60 calories.
If you order a grande, the sugar goes up to 15 grams and 70 calories.
Drinking unsweetened hibiscus tea, whether cold or hot, is recommended.  If you need added sweetness, add just a touch of real honey or maple syrup.