Counting calories can have some advantages for weight loss, but there certainly are some weaknesses if you are just using that. Calorie counting can give an understanding of how much energy you're putting into your body, but it doesn't tell the effect those calories will have on the body's hormones, blood sugar, energy needed to break the food down and influence on fat storage.
When starting weight loss, calorie counting can be helpful to increase awareness of food portions and a general understanding how which foods are high or low in calories.
There are many fitness apps that can help track calorie intake and will tell you how many calories your body needs, but these are just estimations. In reality, your body's calorie needs can fluctuate.
Here are some further considerations for counting calories and when it could help or hinder weight loss.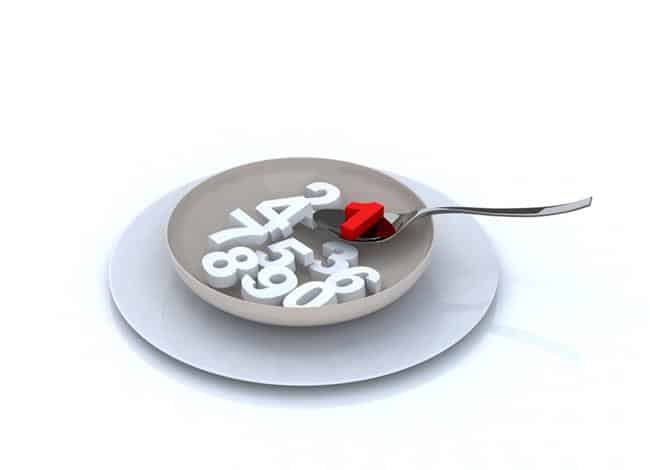 How it can help
If you are unaware of how much energy is in foods, counting calories even for a few days can be a big wake up call. In order for it to help you, you need to be totally honest and really track all your food and beverage calories accurately.
The other piece of information needed would be how many calories your body needs or how many calories are helpful for weight loss. This is where it can become tricky because just plugging in some numbers on a website or fitness tool is really a general estimation of how many calories you should take in.
Getting your resting metabolic rate measured from a health professional can be more accurate, but it can be costly and hard to find.
Never the less, getting an estimation of how many calories your body needs from taking into account your age, gender, weight, height and fitness level can give you a baseline direction.
Comparing this to how many calories you are taking in can give you an idea if you are on track for weight loss.
Limits of counting calories
Let's say based on your calorie needs estimations, you are trying to eat 1,200 calories per day for weight loss. Even if you eat 1,200 calories every day, what foods comprise those 1,200 calories makes a big difference.
Your body will react differently to 1,200 calories of processed, low fiber, low in nutrients, high in sugar than it would to 1,200 calories from foods that were natural, high in fiber, high in nutrients and low in added sugars. This is where calorie counting can fall short; it's not just about the calorie in number.
Calorie counting is something that is fairly easy to do and wrap our minds around. In reality though, the body does not act like a simple calorie in versus calorie out math equation.
Hormones, sleep patterns, muscle tone, stress levels, genetics, etc. can also play a role in what happens to the food calories we eat.
Do more than just count calories
If you are counting calories for weight loss, recognize there is more to the picture. How many vitamins, minerals, fiber and antioxidants are you getting from your food? Focus on the quality of your calories. Are you getting a variety of real foods in your diet?
Are you getting a balance of healthy carbohydrates, protein and fat at each meal? Are you also focusing on the quality and quantity of your exercise, stress and sleep?
If this seems like too much to think about, focus on one goal at a time. Don't get so wrapped up in the number of calories; if it becomes an obsession it stops becoming a helpful tool.
Focus on nutrient density
Another thought is instead of focusing on how many calories you have to stay under for the day, focus on how many different fruits, vegetables, grains and legumes you can try to incorporate into your diet.
Foods that are low in calories but high in nutrients are called nutrient dense foods. Examples of nutrient dense foods are low fat meats, dairy, eggs, fruits, vegetables, grains and legumes.
Nutrient dense foods mean you can eat a lot of them without getting a lot of calories along with it. They also provide a lot of nutritional value, so they are well worth their weight for energy.
As a bonus, they also keep you feeling full! Low nutrient dense foods like sweets, chips, crackers, fried foods, etc. are low nutrient dense because they are high in calories and low in nutrients.
Conclusion
Counting calories can be a helpful tool, but it should not be the only tool used for weight loss. There are limitations with calorie counting; it doesn't tell you the effect it will have on the body's hormones, metabolism, blood sugar, etc.
Quality of calories is just as important as quantity! Foods that are high nutrient dense can be considered quality calories because they are providing a lot of other needed nutrients to the body besides just calories.